18 hours to go
0 Flares
Made with Flare

More Info

'>
0 Flares
×
Eighteen hours. That's how long it took to drive to the happiest place on Earth. Do you know how much you have to love your kids in order to drive 18 hours so they can experience Disney magic? Answer: A lot.
We drove because flying a family of five anywhere costs roughly a zillion dollars. So we decided to take advantage of the cheap gasoline prices and pay instead with 18 hours of mental endurance. We left at the ridiculous hour of 2:30 a.m. and arrived in Orlando about 9:45 p.m. I'm proud to say we made it there without any serious sibling fights and only one or two intense driver conversations about whether or not the iPhone's GPS instructions were right.
I'm not proud, however, of some of the decisions I made during pit stops along the way. When you spend that many hours on the open road, you get overly enthusiastic when you spot a town on the horizon. "Civilization!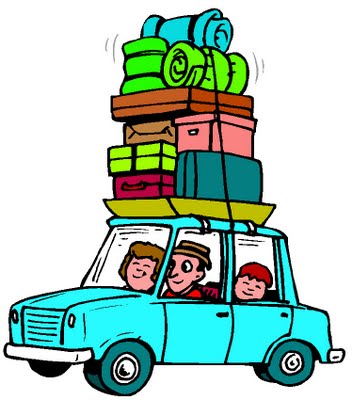 Yes! Do we need gas? Excellent! Let's get out and stretch our legs."
Every time we got out to stretch our legs, we stretched them all the way into the gas station convenience store – also known as "the place where healthy choices go to die." Hours of restless boredom in the car can make you consider things you'd never consider under normal circumstances.
At one gas station in Alabama, I spent nearly five minutes staring at a snack called "Brownie Brittle," wondering if I should eat it and then chase it with a bottle of Mountain Dew. I needed the caffeine for driving, right?
I talked myself out of it, mostly because Brownie Brittle is less of an actual food and more of a collection of dark brown chemicals that have turned crunchy during their 5-year shelf life. I did, however, buy some Raisinets and a bag of barbecue Lay's potato chips. I figured the next 300 miles would go faster if I had a salty snack followed by smooth milk chocolate. And I felt good about it because the Raisinets box said "made with real fruit." (We call that "gas station rationalization.")
Other than the shameful snacking, we behaved pretty well during the car ride. Tom drove most of the way while listening to audiobooks, and the kids and I slept when we could, even though it's tough to find a comfortable sleeping position and stay buckled up at the same time. My neck feels like it has a permanent crimp in it, thanks to an awkward 45-degree angle snooze I took somewhere in Mississippi.
At the 16-hour mark, 9-year-old Kate finally spotted a palm tree outside the car window and pointed it out to the rest of us. There was great rejoicing inside the SUV. We were close! It gave us just enough hope to finish out those last two hours, drag our suitcases up to the hotel room and then collapse into bed.
I told the kids it was important that we go right to sleep because we had to get up early and cram in as much fun as we could the next day. And because a columnist never takes a day off, even at the happiest place on Earth, I made careful mental notes during our Disney adventure which I will share with you in next week's column. Stay tuned for lessons I learned while standing in line for the Seven Dwarfs roller coaster, new insights about "vacation math," and so much more.
As they say in the land of palm trees and famous mice, here's hoping you have a "magical day."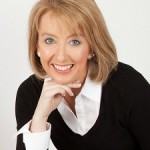 Gwen Rockwood is a mom to three great kids, wife to one cool guy, a newspaper columnist and co-owner of nwaMotherlode.com. To check out Gwen's book, "Reporting Live from the Laundry Pile: The Rockwood Files Collection," click HERE.