Back to school with mixed emotions
0 Flares
Made with Flare

More Info

'>
0 Flares
×
By the time this column prints, the Rockwood children will be back at school. Summer's slower pace will end and we'll shift into a different gear as we hit the back-to-school freeway. Crisp new backpacks are lined up on hooks by the door, and the No. 2 pencils have freshly sharpened points and perfectly pink erasers.
Most parents are either thrilled about the kids going back to school or sad to see them go, but I find myself stuck somewhere in the middle. I love watching the kids enjoy an unstructured summer – the leisurely afternoon board games, swimming with friends, movie marathons and playing outside until 9 o'clock on some nights.
But as a work-from-home mom, I've seen my work days go from being predictably productive to completely chaotic. I've spent the past 10 weeks schlepping my laptop around with me so I could squeeze in a few extra minutes of writing time while waiting for a dance camp or a swim team practice to end.
One day while waiting and working in yet another parking lot, a man came up to my tinted driver's side window and knocked on the glass. I was deep in thought and seven paragraphs into a new essay when the knock jolted me back into the moment. Startled, I lowered the window a few inches and peered out at him.
"Oh, I wasn't sure anybody was in there," he said. "I thought someone had accidentally left their engine running."
"Nope. I'm just in here working," I said, gesturing toward the laptop propped open between me and the steering wheel.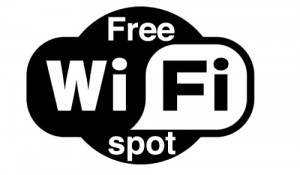 "Oh, okay," he said, looking slightly confused. He walked away mostly likely wondering what kind of weirdo has a mobile office in the middle of a dance studio parking lot. But this summer I've learned exactly which parking lots have free Wi-Fi access, and I know how to park so the hot sun doesn't shine on my computer screen. If I slide the car's center console forward as far as it will go, I can fit my mousepad and wireless mouse on it in a position that you could almost call comfortable, in a pinch.
Deadlines don't care if your son has to be driven to basketball camp or if you've got to pick your daughter up from Vacation Bible School. They don't care about summer or snow cones or slowing down, so I've learned to work when and where I can.
The start of the new school year will give me back a block of uninterrupted work time during the day while the kids are away, and I'll spend less time washing the unending loads of beach towels used during countless trips to the pool. Summer's free-wheeling unpredictability will give way to the school year's schedule. "It'll be good," I reassure myself. "Time to get back to normal."
But part of me knows that every time I snap the annual back-to-school photo, I'm one year closer to the day our kids will pack up their stuff and go off to college. They won't need me to pick them up from basketball practice. And no one will climb into the car in her ballet leotard and ask if we can get ice cream on the way home. The house will be still and quiet and empty, and what if that just kills me?
So yes, the start of a new school year is good and necessary and, in many ways, a welcome change. But the thought of seeing them leave for college during an August in the not-so-distant future, leaves me wishing that summer would last just a little while longer.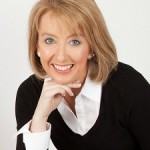 Gwen Rockwood is a mom to three great kids, wife to one cool guy, a newspaper columnist and co-owner of nwaMotherlode.com. To check out Gwen's book, "Reporting Live from the Laundry Pile: The Rockwood Files Collection," click HERE.