Do you have "a life that's good?"
0 Flares
Made with Flare

More Info

'>
0 Flares
×
By Gwen Rockwood, newspaper columnist and mama of 3
I like music but I'm not as into it as many people are. I've written before about how I treasure those times when I'm in the car alone and it's absolutely quiet – nothing but the sound of the road. It gives my mind a chance to relax, and my writing is better when I have more opportunities to "hear myself think."
So the fact that I'm writing today about a song is ironic because I don't hear many of them. But sometimes a song grabs hold of you, not only because it sounds good but also because it rings so true. At its core, a song is not only about melody but also words. And honest words have a way of "hitting me where I live."
I heard this song on a TV show called "Nashville" that airs on ABC. The song title is "A Life That's Good," and it was written by songwriters Ashley Monroe and Sarah Siskind. On the show, it's performed by these amazing, beautiful sisters named Lennon and Maisy Stella, who are 14 and 9 years old. For me, the words of the song mean even more coming from girls so young. Here are the lyrics:
Sittin' here tonight

By the fire light,

It reminds me I already have more than I should.

I don't need fame, no one to know my name.

At the end of the day,

Lord, I pray, I have a life that's good.

Two arms around me, Heaven to ground me,

And a family that always calls me home.

Four wheels to get there, enough love to share

And a sweet, sweet, sweet song.

At the end of the day,

Lord, I pray,

I have a life that's good.

Sometimes I'm hard on me,

When dreams don't come easy.

I wanna look back and say,

I did all that I could,

Yeah, at the end of the day,

Lord, I pray,

I have a life that's good.
If you're like me, the lyrics alone are enough to pull you in, but you really need to hear the song performed to appreciate how simple and beautiful it is. Here's a clip I embedded from YouTube:
One of the things I love about the sisters' performance is how effortlessly they harmonize. For those of you who sing and know how to harmonize, you should know that the rest of us sit in awe of you. Those harmonies are such a special brand of magic. Is this something you just instinctively know how to do, or do you work for years to perfect the skill? I'm always intrigued when I see it in action.
I'm thankful God hooked me up with a few talents I can use, but singing is not one of them. I admire it so much in others, but I also know my limits. When I'm in church, I try to walk a fine line between making a "joyful noise" and avoiding singing loud enough to make the Christian ears around me bleed. (To all my church pew neighbors within earshot, you're welcome.)
But sometimes, when I'm alone in the car and I've had my daily quota of silence, I turn on this song and attempt to sing along because it crystalizes so many of the things that mean the most to me – family, love, gratitude, working toward your dreams, prayer, contentedness. They're what I want for myself and for my kids, too. They're the elements we need most to create and enjoy "a life that's good."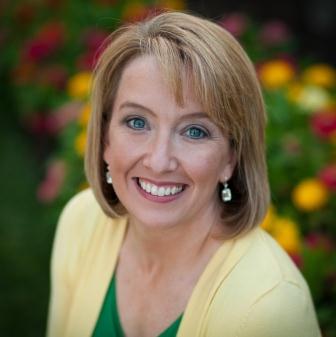 Gwen Rockwood is a mom to three great kids, wife to one cool guy, a newspaper columnist and co-owner of nwaMotherlode.com. To read previously published installments of The Rockwood Files, click here. To check out Gwen's new book, "Reporting Live from the Laundry Pile: The Rockwood Files Collection," click HERE.
Photo credit: Lisa Mac Photography