Have trash, will travel
0 Flares
Made with Flare

More Info

'>
0 Flares
×
When I noticed the delivery box on the front steps, I flung open the door and greedily grabbed it. I hauled it to the kitchen, grabbed a pair of scissors and sliced through the packing tape in one stroke.
"What's that?" Tom asked.
"It's my new trash can," I said.
"In that small box?" he said.
"It's a trash can for the car," I explained.
"Another one? What is this crazy obsession you have with car trash cans?" he said.
"It's not an obsession, Tom. It's a necessity. Your children are very messy and I'm usually the one hauling them all over town."
He rolled his eyes because the kids are always "his" when they're leaving a trail of crumbs, dirt and used tissues in their wake. (They're mine again when they're getting good grades or being especially cute.)
Tom's car is mostly free of all the kid baggage that clutters mine up – the duffel bag full of ballet shoes, backpacks, stray school papers, gum wrappers, fast-food cups left behind and – the tissues. Don't get me started on the tissues. Cold and flu season and now spring allergies keep us knee-deep in used tissues, and I just can't stand the thought of plucking another one out of the car's cup holders. It's disgusting.
So I've been on a quest to find a suitable trash can for this on-the-go lifestyle. It's tricky because it has to fit in a place where it won't be repeatedly knocked over and spilled. And I don't like the kind that hang from the back of a headrest because then the backseat passengers are eye-level with trash.
My last attempt at a car sanitation system involved a plastic bin with a flip-top lid, and I was pretty proud of my do-it-yourself solution. I lined the bin with a plastic shopping bag and tried to anchor it to the back of the center console, where the kids could easily reach it. But it tipped over time and time again. Too top heavy. So I tried putting Velcro strips on the bottom, but that didn't work either. Then I tried using extra shoelaces I'd found in the junk drawer to tie the trash bin to the center console. But the laces kept slipping and so did the tippy bin.
After scouring the Internet, I finally found a car trash can with good reviews from other shoppers. It's waterproof and has a weighted bottom that keeps it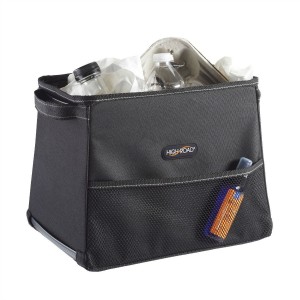 anchored even in tight hairpin turns around the Chick-fil-A drive-thru lane. Very impressive.
The kids have accidentally kicked it a few times, but that can't be helped because three school-aged kids plus friends getting in and out of a car is a little like a herd of hyper horses, only far less graceful.
My new mobile trash can has been in place for about a week now, and having a container to corral the trash has helped my sense of order in the Universe. (I have this suspicion that a mother's mental state is somehow linked to the condition of her car's interior, her purse and her clothes closet.)
Experts say that, on average, Americans spend so many hours in the car that – over the course of a year – the time spent there adds up to almost a full month. (For those families that travel to out-of-state ballgames or dance competitions, I'd bet that the number is at least double.)
So it's no wonder that a mother/chauffer like me would be so invested in finding the right trash can. It's not a "crazy obsession," honey. It's survival of the cleanest.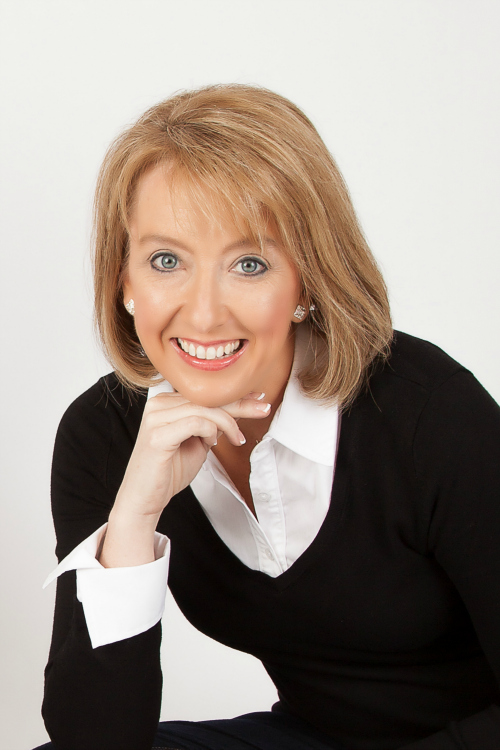 Gwen Rockwood is a mom to three great kids, wife to one cool guy, a newspaper columnist and co-owner of nwaMotherlode.com. To check out Gwen's book, "Reporting Live from the Laundry Pile: The Rockwood Files Collection," click HERE.