How I failed when it was time to make the donuts
0 Flares
Made with Flare

More Info

'>
0 Flares
×
One of the great things about being young and broke is that it forces you into new situations. After my second year of college, I decided I was old enough to get my own apartment and stay in my college town instead of going home for the summer. My parents agreed. They also thought that, given my grown-up decision-making ability, I was also grown-up enough to get a summer job and pay my own grown-up rent.
So I filled out applications and one of the first places to call me for an interview was a newly opened Wal-Mart Supercenter. Back then, the Supercenter had a few workers who sped around the store on roller skates to make fetching items quicker. I wanted to be one of those "skaters," since my years of going to the roller rink on weekends had given me the exact skill-set I needed for such a job. But all the skater positions were taken so I ended up making donuts in the store's bakery.
My main responsibility was to fry the donuts. After pouring batter into a funnel-shaped machine that hovered over a huge vat of liquid grease, I was taught to pull the machine's lever so that it would squirt out an exact amount of batter into a perfect circle. Then I'd shift the funnel over and deposit another circle of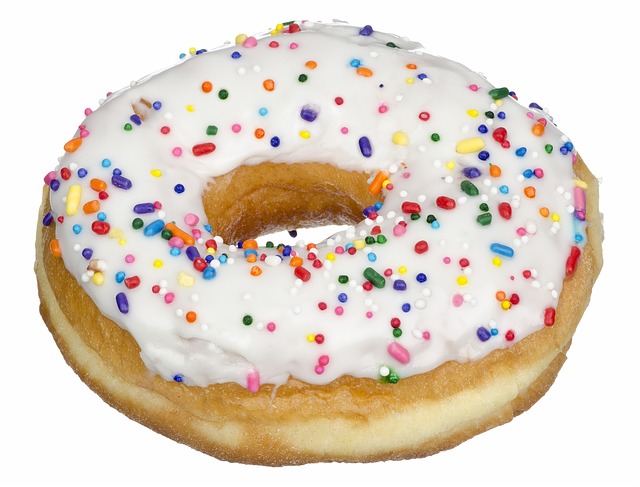 batter next to it where it would float, sizzle and sputter in the hot grease. My boss, a cranky woman who used far too much black hair dye, was specific about putting six donuts in each row, and I followed her directions closely — for a while.
After I'd been making donuts for a few weeks, I figured out that, if I was fast with the lever and precise in my placement, I could fit not six but seven donuts into a row. Proud of how I'd figured out a quicker, more efficient way to make the donuts, I didn't mention it to the cranky boss because I was a humble girl. Didn't want to brag. I worked all night and finished frying donuts earlier than usual, thanks to my more efficient system. I moved over to the donut decorating table to start the next task.
That's when my boss showed up and asked why the donuts I'd just made had bumps on them.
"Bumps?" I asked.
"Yes, bumps. Did you put too many donuts in a row?"
"Well, I put seven donuts in each row, but they fit in there perfectly."
"They only fit perfectly when they're still batter. When they plump up, they crowd into each other and fuse together and then they have these bumps on the side," she said and held up one of the offending donuts. "I told you to put six donuts per row, didn't I?"
There was no point arguing with the bumpy evidence. I'd screwed up, and I doubted that offering to eat the mistakes was going to help my case. I apologized and said I'd do it exactly the way she instructed from that point on. And I did, partly because she was a scary boss and mostly because I wanted to make pretty donuts.
In the end, it turned out to be a good lesson about art, work and life. Even though we live in a fast-paced world where "more" seems to be "better," there are still times when restraint and patience are exactly what we need. There's still a market for craftsmanship and beauty, and sometimes those things can't be rushed or forced or outsmarted. Sometimes we need to let time "plump up" our projects until they become exactly what they're destined to be.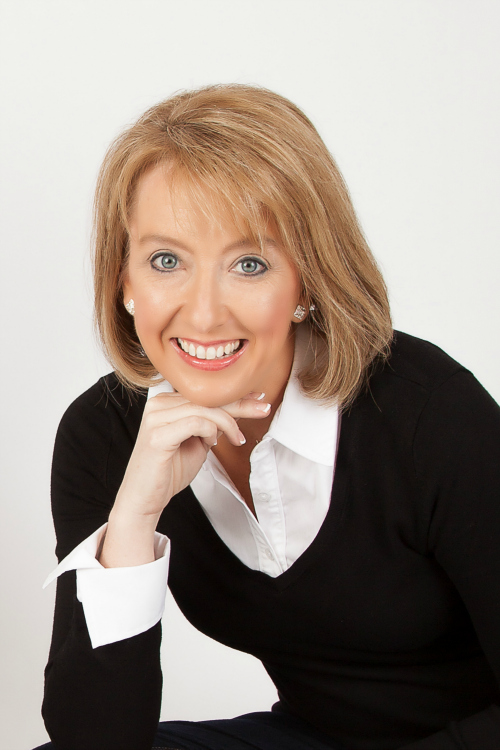 Gwen Rockwood is a mom to three great kids, wife to one cool guy, a newspaper columnist and co-owner of nwaMotherlode.com. To read previously published installments of The Rockwood Files, click here. To check out Gwen's book, "Reporting Live from the Laundry Pile: The Rockwood Files Collection," click HERE.