Humpty Dumpty House
0 Flares
Made with Flare

More Info

'>
0 Flares
×
It feels good to be home. Even though we've technically been home all along, it hasn't felt that way during the past few months of home renovation. It looked the same from the outside, but the interior of the first floor was an unrecognizable maze of boxes and bins, partitions from construction zones, and walls torn down to the studs.
I had the odd feeling of being lost in my own house. When all your usual places to put things or find things are gone, you wander around aimlessly guessing at where the loaf of bread might be. Or your car keys. Or the spot where you put the mail. Routines were reduced to rubble, just like the wall that used to separate the kitchen from the formal dining room we almost never used.
We've known for a long time that we wanted to take the wall down between those two rooms and turn it into a bigger eat-in kitchen. After more than a dozen years in this house, I have no illusions that we're suddenly going to start hosting large, formal dinner parties. Every time I watch an episode of "House Hunters" on HGTV and see a young couple insist on a formal dining room so they can "entertain," I shake my head and laugh. "Wait until you have a kid or two, people," I say knowingly to the television. "Then tell me how much energy you have left over for dinner parties and place settings."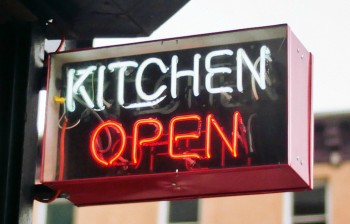 At our house, any gathering larger than our own family is as casual as possible. And experience has taught me that, regardless of the nature of the get-together, people always gravitate to the kitchen. No one has ever wanted to "hang out" in the formal dining room.
So now that the wall has come down and new cabinets and a larger kitchen island have gone in, we've doubled the hang-out room in the heart of the home. It happened just in time, too, because the three little kids who used to fit perfectly at our small kitchen island have more than doubled in size, too.
Just the other day I took our 14-year-old middle kid to a doctor's appointment for a check-up, and they measured his height at only an inch shy of six feet. He has grown three inches! Three inches taller than me – the woman who carried him on my hip and held him above my head just to make him giggle.
His older brother is just as tall. I used to remind my firstborn to brush his teeth, but these days I'm regularly saying, "Son, you need to shave!" It's unsettling for a mama when her baby boys turn into tall, hairy, man-sized creatures, seemingly overnight.
What didn't seem to happen overnight was the reconstruction of a functioning kitchen. Time crawled during the process. What felt like a nice break from cooking quickly turned into an endless slog through drive-thru's all over town for yet another take-out meal. As a person who used to never turn down a chance to eat out, I thought it was impossible to get sick of restaurant meals. I'm here to tell you it's possible. Sometimes you just want the comfort and familiarity of your own kitchen, and living without it reminds you of how important it really is.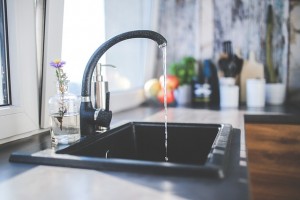 It was the sink I missed the most. You have no idea how many times a day you use the kitchen sink until the day it's gone. And a bathroom sink is a poor substitute. You can't wash leftovers down a bathroom sink, and it's not deep enough to wash anything bigger than your hands.
The day our builder hooked up the faucet on our new kitchen sink, I turned on music – "Celebrate" by Kool & the Gang – and danced around the kitchen island. Then I followed it up with a classic hit by Prince because having a working sink and garbage disposal makes me want to party like it's 1999.
As with most remodeling projects, finishing everything up will take a while. The floors will have to be refinished, and there's still some painting to do. But a few days ago, I was able to make chili in my own kitchen again. We ate at the new bar, and I didn't even gripe when the kids left their dirty bowls in the sink. Because finally there IS a sink. And a stove, and an oven, and a dishwasher and real countertops, too. It has been put back together like a renovated Humpty Dumpty.
And it sure does feel good to be home.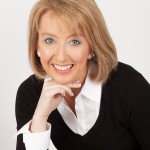 Gwen Rockwood is a mom to three great kids, wife to one cool guy, a newspaper columnist and co-owner of nwaMotherlode.com.