Mother and child reunion
0 Flares
Made with Flare

More Info

'>
0 Flares
×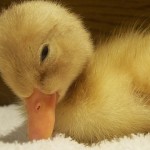 Last night I slept better than I have in a week. There was no sleeping pill involved. No meditation. No hot bubble bath or glass of wine. All I needed was the peace of knowing my ducklings are back home where they belong.
For seven days, two of my three kids were at summer camp – their first trip away from home and parents for an extended time. For weeks, they'd been counting down the days until camp started. I told myself that the ease with which they left me behind was a good thing – proof we're raising independent kids who don't need mommy around all the time.
They went to an "old-school" summer camp – the kind with bunk beds for sleeping, a creek for swimming, horses for riding and games for playing. Much to their surprise, the kids not only survived but thrived during their week without a TV screen, a smartphone, an app or a YouTube channel. They were gloriously unplugged and free to make memories.
What I wasn't prepared for, however, was my own case of kid withdrawal. Spoiled by our overly connected world, I felt a little lost without the ability to check on the kids. No phone calls. No FaceTime. No emails. No texts. Not even a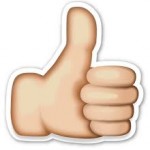 thumbs-up emoji to let me know all was well.
With no information to prove otherwise, a mother's mind meanders to dark places at night. "I wonder what they've been eating. Are they eating anything? Wonder if they're having fun on the camp-out in the woods. Are there bears in those woods? Or wolves? I hope the adults check the woods for predators. Of course they do. They know what they're doing. But what if they forget to do a head-count and accidentally leave my kid in the woods? Lost! Alone! With the bears! And wolves! Stop it. You're being ridiculous, and you need to go to sleep. Wonder if they're sleeping well or if they're just lying there, restless and miserable. Speaking of restless and miserable, maybe I should turn on the TV so I'll stop thinking about my hungry, sleepless children surrounded by wolves."
Friends tried to help me see the bright side of the situation. Two less people to feed for a week. Less mess to clean up. No sibling arguments.
I knew they were right. But I couldn't help feeling that the house was possibly a bit too quiet. Too still. Sure, there was less to do but also less to laugh about. We had fewer hugs and were short on smiles.
But then Saturday morning, when those cabin doors opened and our campers emerged, I was smiling so hard I had face cramps. I scooped up my youngest and hugged her to me before passing her over to Tom who was in dire need of a kid fix, too. Then we spotted her older brother and gathered him in a group hug.
On the way home, we heard stories about swimming, rock climbing, laser tag, horses, running games and a thrilling ride down a zip line. They were well-fed, had slept fine all week and were tan from their days in the sun. They were also happy to get back home, though not nearly as happy as I was to have them here.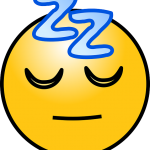 Camp week taught me that absence does indeed make the heart grow fonder, but it can also turn a paranoid parent into an insomniac. That night, with the Earth back on its axis and the kids in their beds, I fell asleep in record time.
Welcome home, ducklings. We missed you.