My favorite flash of lightning
0 Flares
Made with Flare

More Info

'>
0 Flares
×
There are some columns I don't want to write because it hurts. This is one of them.
Last week, my dad died. And I am heartbroken.
His name was William, but no one ever called him that, except nurses who were reading the first name listed on his chart. Most people called him Billy.
There were plenty of times I heard him introduce himself with this rhyming title: "Billy Rule, meanest kid in school." But he was the opposite of mean. He had a big, tender heart he sometimes shielded with a tough guy's outer shell.
A handful of people called him "Lightnin'" because that was the nickname he went by on the CB radio decades ago. And it's the name that describes him best because he was a force of nature. A bright bolt of pure personality.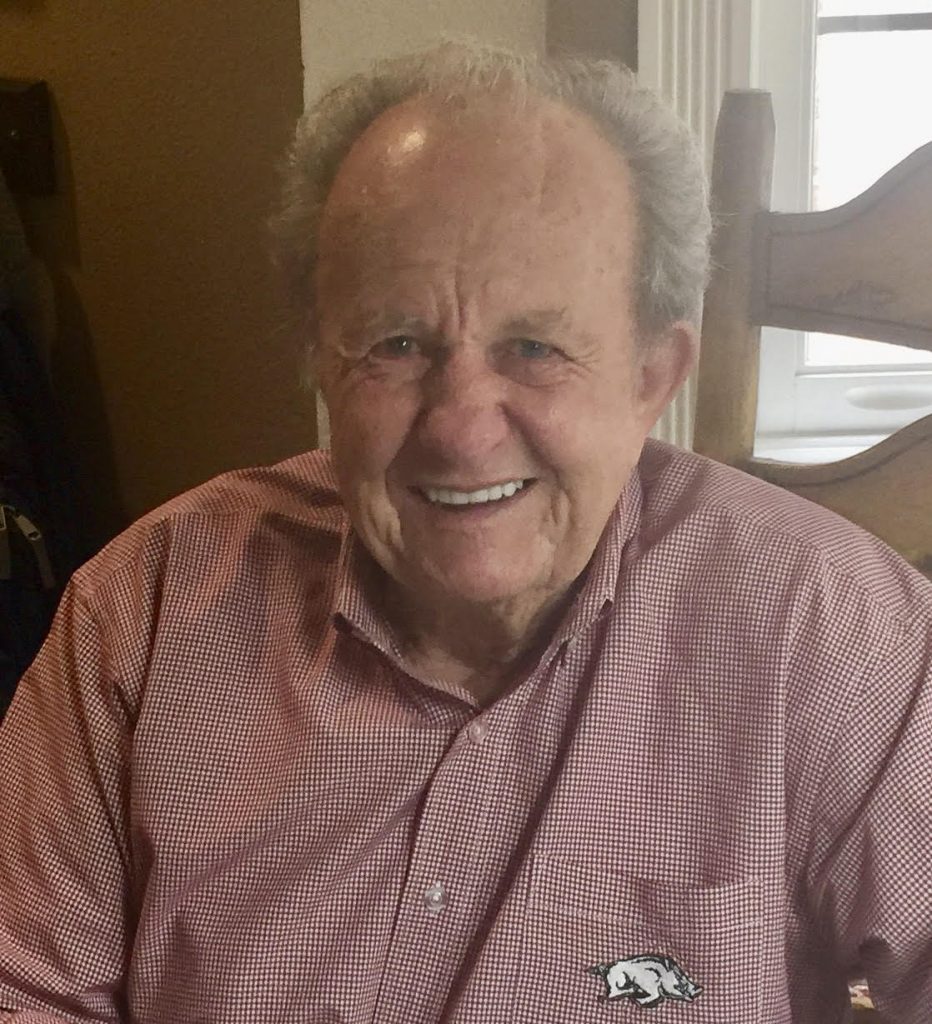 Just like lightning, Dad attracted attention. For more than 50 years, he climbed trees for a living, trimming limbs or taking the whole thing down in sections. He'd strap a chain saw across his body and scale the tallest trees using his dense stocky muscles, boot spurs and stubborn determination.
Most of the things he did at work looked dangerous. Half the people in our little town thought he was brave, and the other half thought he was crazy. They were probably both right.
He came home from long workdays covered in sweat and sawdust. Then he'd shower, watch Star Trek, and eat dinner, complimenting my mom on her cornbread. If one of us woke up in the night and came downstairs for a glass of water, we'd sometimes find Dad still sitting in his recliner silently turning the pages of a book he couldn't put down. "It's just too good," he'd say. A big part of the reason I grew up loving books is because my dad loved them first.
For the past 10 years, Dad had dementia. For the past five, he and Mom lived in a little apartment we built onto the back of our house. Thanks to Medicaid, we were also able to have an amazing home health caregiver named Jancy. She helped us keep Dad safe and happy at home.
Overall, his mental decline was slow with a few periods of more significant descent as the disease progressed. The past couple of years, he sometimes thought I was his sister. Or a neighbor. Or just "that lady." But now and then, for no explainable reason, a flash of recognition would light up his face. His familiar grin would re-emerge. And just like that, he was back. The real him. Sometimes it lasted a day or an hour or only a moment. But it was always, always worth the wait.
One day about two years ago, I was sad about something, and I turned my face away when I saw Dad out in the backyard. I wasn't sure he'd know who I was, and I didn't want to confuse or upset him. But he spotted my tears and urgently waved me over. Then he stood up and wrapped me in a hug. In that moment, his daddy instincts were stronger than his illness. I will never forget it. Dad always showed up when we needed him.
On the morning of January 13, 2023, he woke up early with a cough. When he tried to sit up in bed, he couldn't. The whole left side of his body had stopped working sometime during the night. A stroke. We recognized it right away because he'd had a minor stroke years earlier. But this one was different.
What followed was a blur of ambulances, tests, a hospital transfer, and then a series of conversations with doctors and nurses. For the first 12 hours, Dad slipped in and out of consciousness. The last thing he asked me to do was to take off his boots – boots he wasn't wearing.
In his mind, he was probably finishing a workday. He was tired. He was ready to take off his boots and rest. So, I pretended to take them off, smoothing my hands down his feet. I said, "Dad, I took off your boots." And he said, "Thank you."
But I'm the thankful one. Every one of us who knew and loved him is so very thankful. Because for 85 incredible years, Dad flashed brilliantly through life. Always loving people and animals with everything he had. Always surprising us. Always enjoying the adventure.
Five days after his stroke –while resting in a beautiful hospice facility – Dad died peacefully and without pain, as his wife of 60 years held one hand and I held the other. We miss him so much that sometimes the grief chokes us. We're also happy for him. He is free – untethered from a body and mind that could no longer serve the soul within.
I'm never going to stop missing my dad. But I know I'll see him when the trees bloom this spring and again when they turn a brilliant red in the fall. I'll see him in the birds swooping down toward the feeder on our backyard deck. I'll see him in the acrobatic squirrels climbing up to steal a snack. And I'll see him in every electric flash of a thunderstorm – a reminder of his boundless energy and intense, undying love.