My Letter to Santa
0 Flares
Made with Flare

More Info

'>
0 Flares
×
Dear Santa,
I'll keep this short because I know you're busy this week — so many things to do, places to go and people to delight. I don't know how you do it all. I imagine that just managing the naughty and nice lists must be a full-time job, especially with all those Kardashians running around.
Even though your job is a big one, I've always imagined you as a perfectly happy, serene type of guy. In picture books and paintings, you never look frazzled or overwhelmed. Never distracted or discouraged by the daunting task before you. You're never seen guzzling a Red Bull or doing shots of espresso.
So I've been wondering how you can be so calm and composed even during Christmas crunch week. Are the elves slipping something into your hot cocoa? Do you sit cross-legged and meditate?
I've considered several different theories but the one that makes the most sense has a lot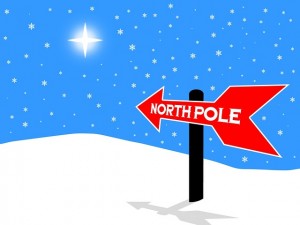 to do with location, location, location. Perhaps the North Pole has something to do with the secret of your success.
Even though your workshop is probably bustling with activity, you're surrounded by a still, white blanket of snow. It hides you away from the rest of the world's chaos. It keeps you at home and focused on your mission. I never bump into you at the mall or see you hanging out on Facebook. Your time is focused on just being you.
Even though Christmas Eve demands a globe-trotting whirlwind of activity, I imagine the rest of your year is a pretty peaceful existence, creating toys and spending time with Mrs. Claus, the elves and those famous reindeer. I imagine the Internet connection up there is nonexistent, and that alone probably simplifies life quite a bit.
So for Christmas this year, perhaps you could bring us all the gift of a little North Pole peace — unhurried time to spend with the people we love. No hustle. No bustle. No digital distractions. Just a warm home, good health and time to just "be." With that in mind, Santa, here's my Christmas wish list:
A few hours of uninterrupted time on the sofa to admire the Christmas tree, leaf through a few magazines and doze on and off.
At least one day so free of demands that getting out of pajamas is completely optional.
Enough downtime to say "Sure!" when the kids ask if I'll play a game or watch a movie with them.
Great books by a crackling fire.
Chocolate
And more than anything, Santa, give me the wisdom to know how precious these days are. Help me to memorize the look of surprise and joy I see on my children's faces. Sprinkle serenity around this house and give me the good sense to soak it in instead of wasting it on busy work, chores and needless distractions.
Make us as still and pure as that blanket of snow outside your North Pole window.
Good luck on your big night this year. The kids and I will be listening for those reindeer hooves on the rooftop. And we'll do our best to make sure Tom doesn't eat the chocolate chip cookies we leave out for you this year.
From our family to yours, Merry Christmas.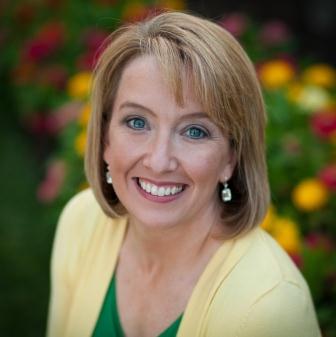 Gwen Rockwood is a mom to three great kids, wife to one cool guy, a newspaper columnist and co-owner of nwaMotherlode.com. To read previously published installments of The Rockwood Files, click here. To check out Gwen's book, "Reporting Live from the Laundry Pile: The Rockwood Files Collection," click HERE.
Photo credit: Lisa Mac Photography