State of the Household Address
0 Flares
Made with Flare

More Info

'>
0 Flares
×
Husband, children, dogs, cat, my fellow housemates: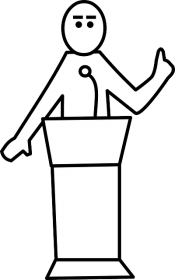 Tonight marks the 20th year I've come here to report on the State of our Household. I ask that you join me as we lower our iPhones and raise our sights on a more perfect family union.
If we all work in the spirit of progress, we can make this a better place to live. But parents and kids must reach across the aisle toward each other to find bipartisan solutions. No more petty bickering about who drank all the milk. Together we can address the challenges that are vital to the innerworkings of our household's government.
First, let us look toward the budget. I know the minors in this household feel that wealth and power is unfairly concentrated at the top and that more of it should trickle down. We hear your concerns. We once felt the same way when we were your age. We can assure you that your discontent will help inspire you to grow up and get a job of your own, just as it did for us.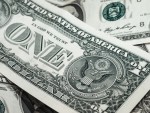 Although we are continually striving to raise our family's gross domestic product, we must also be willing to cut excess spending. That means fewer app store downloads, pizza delivery and Xbox games. As leaders of this household, your father and I cannot stick our heads in the metaphorical sand. The realities of rising college tuition looms large in our future.
Like all good parents, we will continue to hassle you about doing your homework, knowing that education will eventually lead you to a university and then hopefully onward toward gainful employment.
Next, we salute the hairy, four-legged members of our domestic army who stand ready to defend us. Your dedication to constant surveillance and protection has not gone unnoticed. You may not be the finest fighting force on the planet, but your barking does make you the loudest. We do not fear attack by UPS delivery people because the two of you have put them on notice: They are being watched.
Going forward, it would be helpful if you would de-escalate your war on squirrels and dried leaves that blow past the windows. According to my daily intelligence briefing, squirrels and leaves are not a global threat. Also, please stop littering in the living room by disemboweling every stuffed dog toy that we own.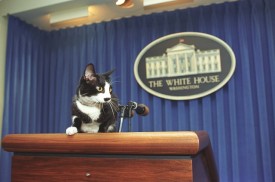 To the cat, we commend you for your ability to look both bored and annoyed at the same time. The way you stand in silent, smug judgement of everyone else in the house keeps us humble.
Finally, my fellow family members, the task of maintaining and improving our household infrastructure must not be mine alone. We must work together to keep this place relatively clean and functional. This means you must stop pulling off your stinky socks and sticking them under the sofa cushions when I'm not looking.
You must not only take your dishes to the sink but also wash them. You must clean the lint tray, hang up your towels and turn your dirty clothes right-side out. If you wish to avoid the tyranny of living under harsh authoritarian rule, you must uphold your obligations as family members so this place won't become a pigsty that drives your mother nuts. No one wants that.
I'm certain we can overcome our challenges. After all, we don't have to agree on everything. Even the founding fathers argued from time to time. But if we the people stick together, we will live in family harmony – sharing love, memories and Wi-Fi access. I hope you feel as hopeful about our future as I do.
Thank you. God bless you, and God bless our home.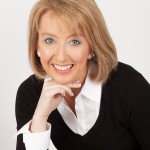 Gwen Rockwood is a mom to three great kids, wife to one exceptionally good man, a newspaper columnist and co-owner of nwaMotherlode.com.