The Rockwood Files: DNA Disco
0 Flares
Made with Flare

More Info

'>
0 Flares
×
By Gwen Rockwood, newspaper columnist and mama of 3
Sometimes genetics can be cruel. Often the things you hope won't get passed down to your kids are the very things that show up and start banging on the door.
In our family of five people, there are 18 eyes, if you count all the glasses and contact lenses it takes for us to navigate around the house without bumping into things. So far, only 10-year-old Jack has managed to cruise out of the eye doctor's office without a prescription for glasses or contacts.
I might say he's the lucky one of our group, but genetics has a way of evening things out. He's also the one who is destined for not one but two sets of braces on his teeth, thanks to some seriously jacked up dental DNA he got from me. Sorry, kid.
Since Tom and I are both nearsighted, we knew our kids would most likely need glasses one day, too. We've been keeping an eye out for the tell-tale signs of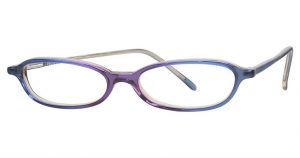 vision problems – squinting, sitting too close to the TV, or running up to hug strangers and calling them Dad.
As a kid, I managed to skate through four years' worth of annual eye exams before the school nurse figured out I was guessing at all the answers and, in fact, couldn't see 80 percent of what other kids saw. When an eye doctor confirmed that I did, indeed, need glasses, it felt like a social death sentence. In the early 80s, it was not cool to wear glasses. Not even a little bit.
Back then, manufacturers weren't designing and marketing to tweens and teens the way they do now, so there were only about 3 different styles of glasses for kids my age. The one thing those styles had in common was that they were all ugly. You just picked a certain color of ugly and that was that. "Here's your glasses, kid. Good luck being a nerd in middle school."
I put on those cursed glasses and walked dejectedly out of the eye doctor's office, staring down at my feet. My mother led me out onto the sidewalk of Main Street and I looked up and saw the world for what felt like the first time. I noticed the leaves before anything else. What had once been fuzzy blobs hovering around tree trunks suddenly transformed into amazing shapes with defined edges and rich colors.
Then I looked down Main Street and marveled at how I could clearly read the word "stop" on the bright red sign even though it was a few blocks away. It felt like a revelation. That's when I decided that even though glasses were ugly, seeing clearly is beautiful.
Glasses and fashion have changed dramatically since I was a kid because now there are a million cute frames to choose from. And the "smart look" is most decidedly "in."
Seven-year-old Kate recently joined our family's four-eyes club, and her bright blue frames look great with her blonde hair and blue eyes. But here's one more odd ripple in the gene pool: Kate has 20/20 vision yet still needs glasses for reading. She sees things at a distance perfectly, but hold a book in front of her and she sees two books, or two lines of piano music, or two math worksheets. Thanks to special lenses that correct double vision, Kate's life is a whole lot less crowded these days.
Genetics can be both friend and foe and none of us ever quite know what we're going to get. All we can do is hope for the best and keep smiling as we backstroke through the mysterious gene pool.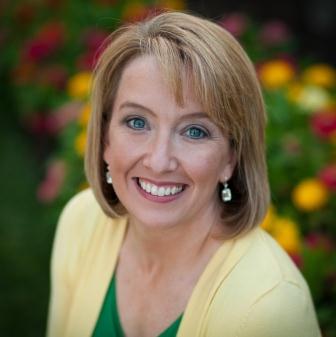 Gwen Rockwood is a mom to three great kids, wife to one cool guy, a newspaper columnist and co-owner of nwaMotherlode.com. To read previously published installments of The Rockwood Files, click here. To check out Gwen's new book, "Reporting Live from the Laundry Pile: The Rockwood Files Collection," click HERE.
Photo credit: Lisa Mac Photography