The Rockwood Files: Lessons from the old school
0 Flares
Made with Flare

More Info

'>
0 Flares
×
By Gwen Rockwood, newspaper columnist and mama of 3
I tossed a new book into the beach bag and headed out the door with the kids to swim team practice. We both dove in – me into a world of words and them into the bright blue water of the pool.
A few pages into the book, I realized I was pressing my thumb into the right-hand margin of the page, expecting it to automatically flip the same way it does when I read books on my Kindle or smartphone. Nothing happened, of course, and I laughed at how easy it was to forget that my old-school real-life book wasn't going to react to a touch the same way an electronic one does.
As much as I love reading electronic books, it's nice to hold the real deal in my hands again and use a pen to underline my favorite parts. New technology is great, but there are a few things worthy of a visit back to how it used to be.
One of the best things that has happened for my kids this summer is discovering the magic of an old-fashioned record player. It was a gift from our friends John and Susan, who have been so dear to our family for so long that they have earned honorary uncle and aunt status with my kids. When they arrived for a visit this summer, the kids looked skeptical when Uncle John hauled in a large carrying case with a Califone record player inside which he'd bought from eBay.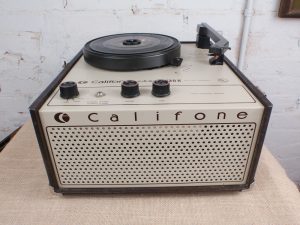 "Your kids are really going to like this," he said as he set up the record player and slipped an ancient album out of its plastic sleeve and onto the turntable. "Trust me on this. Just give it a little time."
At first, the kids stared at the record player as if Uncle John had just hauled a dusty dinosaur fossil into the house. They'd never seen anything like it. He showed them how to put a record on and how to switch the setting from 33 to 45, depending on the size of the record. Then he showed them how to set the needle down ever so gently on the rim of the record and watch it glide across the vinyl.
I loved the record player because it reminded me of the one I had in my bedroom as a kid. And I wished I'd kept all those old records I used to play over and over, like Eddie Rabbit's "Drivin' My Life Away" and Michael Jackson's "Billie Jean." I remembered how excited I was the first time I got the Grease Album and unfolded it to see the movie photos of John Travolta and Olivia Newton John inside.
But it wasn't nostalgic for my kids, who have never known any other way to play music other than touching a playlist on a smartphone. Would the magic exist for them, too?
After a few days of spinning records, the kids are hooked. Their favorite record so far is a Disney long-playing album that includes songs from The Jungle Book, Lady and the Tramp, Snow White and many more. When 7-year-old Kate goes missing, I can usually find her sitting by the record player listening to the song "Everybody Wants to Be a Cat."
Uncle John said the only thing as much fun as playing records is finding more records at the thrift store for 50 cents or a dollar. The kids found one called "Never Smile at a Crocodile," from the Peter Pan soundtrack, and we've heard it a few jillion times now – a new record for what is a very old record.
We love all things technology and gadgets and progress, but I've got to admit that there's something pretty wonderful about an occasional spin back in time to the "old school."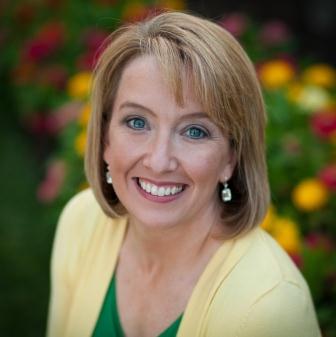 Gwen Rockwood is a mom to three great kids, wife to one cool guy, a newspaper columnist and co-owner of nwaMotherlode.com. To read previously published installments of The Rockwood Files, click here. To check out Gwen's new book, "Reporting Live from the Laundry Pile: The Rockwood Files Collection," click HERE.
Photo credit: Lisa Mac Photography