Watch at your own risk
0 Flares
Made with Flare

More Info

'>
0 Flares
×
Tom and I have a problem. Summer television is mostly reruns so lately we've been binge-watching episodes of Fixer Upper, Property Brothers and Love It or List It on HGTV.
We love these shows, but the producers should really begin each episode with a warning: "The following program contains images of renovations you will want in your home and that will look easier and less expensive than they actually are. Such renovations may be more than your skill level or bank account can withstand. Watch at your own risk."
If we'd been warned, maybe we would have gone out for a walk instead of getting caught up in a dizzying whirlwind of home improvement possibilities. Last week, we found ourselves pausing a show so we could take snapshots of the TV screen. Then we said things like "Look at this, honey! This house has a living room that looks just like ours. See how they tore out the built-in shelves and put in windows with window seats? We could do that, right? Think of the natural light it would give us!"
"Ooooh, look at that fireplace hearth. That would look awesome in here."
"Oh, man. Those cabinets are amazing."
These are dangerous things to say because they're likely to be followed up with an even more dangerous question: "How hard could it be?"
The next thing you know, you're either up to your elbows in a project you don't have the skills to complete or your staring at an invoice from a contractor who does have the skills and knows what they're worth. Either way, you're going to pay for these television-fueled renovation impulses.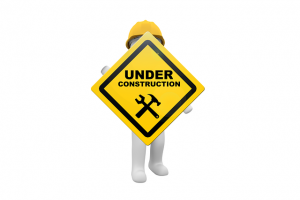 In our defense, I think we got sucked in by the renovation shows because we're in the midst of one ourselves. We're building a small apartment on the back of our house which will eventually be home to my parents.
We started the project at the beginning of the year but were slowed down by a rainy spring. So far we have a frame, a roof, some plumbing and electrical work. But we don't have windows, insulation, siding, drywall, flooring, paint, cabinets or anything else. I'll admit to frequent bouts of despair that we might never have these essentials and this construction project will stretch into eternity.
But on television, Chip and Joanna Gaines can take a house that's a tragic "before" and turn it into an amazing "after" in less than an hour. The Property Brothers waste no time taking down walls and putting up backsplashes. And Hilary on Love It or List It can turn a disgruntled homeowner into someone who literally weeps with joy over her newly expanded bathroom – and she can do it in less time than it takes to make a lasagna.
Sure, the magic of television editing has a lot to do with how these homes go from "yikes" to "wow" in a single episode. Perhaps we're addicted to the quick fix of televised renovation. (The designers on TV never seem to have subcontractors who don't show up or windows that don't ship on time, yet it happens to us all the time.)
This whole experience is a lesson in patience and letting go of the need to control things. I peer out the window at the still-not-done construction and chant the serenity prayer on a daily basis.
When neighbors ask when our project will be done, I shrug my shoulders and say, "We really don't know. Our best guess is six to eight more weeks of HGTV. And by then, we'll have five more projects on the wish list and zero dollars."
Stay tuned, and pass the remote.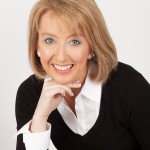 Gwen Rockwood is a mom to three great kids, wife to one cool guy, a newspaper columnist and co-owner of nwaMotherlode.com.