What should I be when I grow up?
0 Flares
Made with Flare

More Info

'>
0 Flares
×
One of the things I hear my kids worrying about far too often is this: What should I be when I grow up? Kids who don't even have a driver's license are feeling stressed about what will one day be on their business card.
So I'll lay out the truth about this age-old question once and for all. The answer is this: I don't know, and you don't either. It's okay not to know.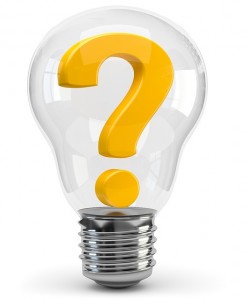 If you're extremely lucky, you might figure it out in high school. Or maybe college. It might not happen until your twenties or thirties. When it does happen, you'll feel relief that you finally figured it out… until the day you begin worrying that maybe you didn't figure it out after all. Maybe you were wrong. You might re-evaluate the answer to this question for most of your adult life. That's okay, too.
As a society, we put pressure on kids to pick a lane and do it early. We Americans gravitate to the idea of specializing in one thing so we can immerse ourselves and excel in it.
Even in sports, it's tough for kids to "play the field" and try different activities. Kids who come to a sport in middle or high school find it tough to catch up with kids (and parents) who have been laser-locked on one sport since second grade.
But it's not just sports. It happens in academics, too. I'm amazed at how often my own kids feel angst about not knowing what job they might want one day. Their brains aren't even done developing, yet they feel like they have to pick a profession lest the career train leave the station without them.
When they worry, I tell them about the time in high school I worked as a dog washer. Then I tell them about the time in college I worked the late shift at a bakery making donuts. I follow that up with the story about graduating college and working as a bank teller – one with an English degree and no appreciable skills in math whatsoever.
"Does that make sense?" I ask them. "Nope," they reply. Then I remind them that, despite the random collection of jobs, the road eventually led to the kind of writing work that suits me. Sometimes spending time in the "wrong" job teaches you more about yourself and what you want than any career orientation course ever could.
God willing, life is long. You have time to do different things and find your way. Did you know Morgan Freeman didn't get his first movie role until he was in his 40s? And I'm pretty sure he has now been in almost ALL the movies. Isn't that encouraging?
So what should you be when you grow up? You should be kind. Honest. Helpful. Hard-working. You should be good to people even when there's nothing in it for you. Do what you need to do to pay your way until you find what you're meant to do – the thing that makes you feel alive and part of something bigger than yourself.
After you find it, keep learning and looking for your life's work, even when the direction changes. Above all, pray for guidance. When it comes to career counseling, you won't find anyone better than God, who made us his life's work.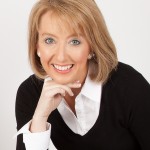 Gwen Rockwood is a mom to three great kids, wife to one cool guy, a newspaper columnist and co-owner of nwaMotherlode.com. To check out Gwen's book, "Reporting Live from the Laundry Pile: The Rockwood Files Collection," click HERE.