Why I Don't Camp
0 Flares
Made with Flare

More Info

'>
0 Flares
×
By Gwen Rockwood

In a few weeks it will officially be fall, which means I can stop making excuses for why I can't go camping.
I realize there are millions of people who go camping each summer and love it. They feel free, peaceful and closer to nature. They get a much-needed escape from the texts, pings, alerts and emails of our overly connected world. I love the idea of an escape, too. I just think turning off my cell phone can give me that same freedom, minus the bug bites and poison ivy.
Before we got married, I was honest with Tom about my aversion to spending the night in the great outdoors. He knew going into this thing that I was never going to be that girl who loves to wash her hair in the creek and spend the afternoon hiking around and pointing at birds. But men will be men, and occasionally they fall in love with the idea of a Grizzly Adams type of existence. Every summer, he tries to convince me that taking our three kids off on a camping vacation would be fun.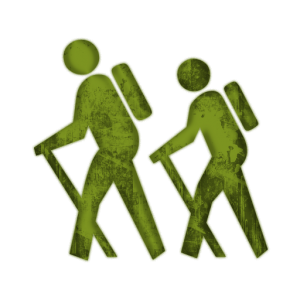 But I know myself. I know my limitations. And I know I'd be very "un-fun" on a camping trip. I tried it once back when I was in college. I was dating a guy who talked me into a short hike in the woods to see a nearby waterfall. It sounded simple enough and he assured me he was an experienced hiker who knew exactly what to do.
Several hours later, after reluctantly agreeing to take an alternate route back from the waterfall that was just "a little bit" longer, we were lost in the woods and had run out of water and snacks. The trail map was useless, and there was no one around to ask for directions.
After miles of wandering, we stumbled upon the road that led to the trail head where the car was parked. But we had no idea how far away the car actually was, and we were already dead on our feet. So we hitchhiked back to the car, which is another one of those activities I tend to avoid because it carries an elevated risk of "deadness."
Since that first failed hiking experience years ago, I've noticed a pattern about the woods that's hard for a cautious woman like me to ignore. Where do the police search when a criminal escapes from prison? The woods. Where do they search when someone goes missing and is feared dead? The woods. Where do the most unpleasant creatures like snakes, ticks and angry badgers tend to hang out the most? The woods.
And we all know how isolated the woods are. If a woman screams in the woods, does she make a sound? The answer is yes, she does. She makes all kinds of sounds, only nobody is there to hear her. And if by chance there is someone nearby, they can't get a decent cell signal to call 911. (Conversely, when was the last time you were bit by a poisonous snake while strolling in the mall? Exactly never.)
So I'm looking forward to a beautiful fall spent in the city limits. I will wave fondly to the wilderness as I pass by it in the car. And next summer, if Tom insists on camping, I won't stand in his way. But he'll have to rough it alone because I'll be enjoying the comforts of home, where I stand in wholehearted agreement with one of the greatest humor writers of all time, Dave Barry, who once wisely said: "Camping is nature's way of promoting the motel business."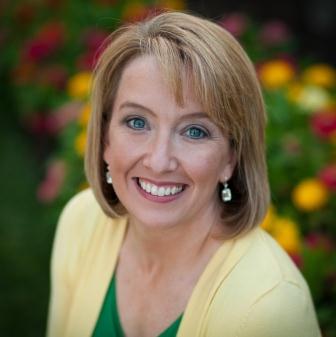 Gwen Rockwood is a mom to three great kids, wife to one cool guy, a newspaper columnist and co-owner of nwaMotherlode.com. To read previously published installments of The Rockwood Files, click here. To check out Gwen's new book, "Reporting Live from the Laundry Pile: The Rockwood Files Collection," click HERE.
Photo credit: Lisa Mac Photography