The book signing parade!
0 Flares
Made with Flare

More Info

'>
0 Flares
×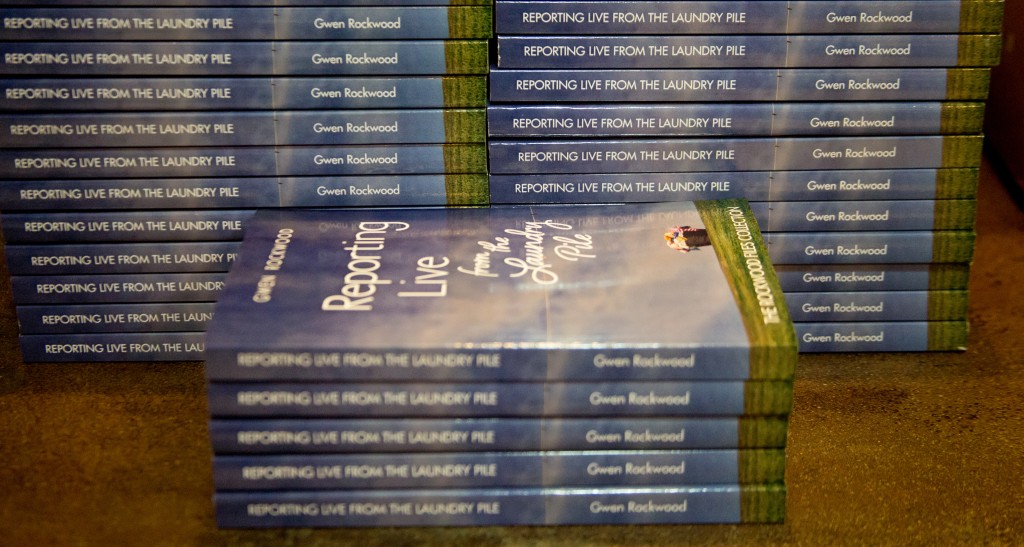 Wow, what a crazy three weeks it has been! I officially launched my new book, Reporting Live from the Laundry Pile: The Rockwood Files Collection, on November 2nd at Nightbird Books in Fayetteville. And when the book signing began at 6 p.m., it was eerily quiet in the bookstore and I was worried. Maybe nobody would come. Maybe this whole "write a book" idea was an epic failure.
And then I heard it — the marching band. And that's when we realized that we'd scheduled the book signing to begin at the exact same time that the University of Arkansas Homecoming Parade was happening on the same street as the book signing. (They tend to close off streets where parades are happening. Good info to remember when you're scheduling an event.)
So… for the first few minutes of the book signing, I had no guests. But on the other hand, it felt like the marching band had showed up just for me, which — as a former band geek — was pretty exciting. After the band passed by and the parade ended, the book store started to fill up and — hurray! — many of those people showed up for a signed copy of my book! I was over the moon happy. Still am. It was a BIG night for me — a bucket list kind of moment. And I want to say thank you to everyone who came by the book signing and made that night so very special. I saw lots of old friends and met many new ones who have been reading my column for years.
Speaking of new friends, this beautiful lady on the right, Joyce Wright, came to Fayetteville from her home in Wichita, Kansas. Her daughter, Sherry, drove her there just so they could come to the book signing. What an incredible blessing it was to meet her in person, after several emails we've exchanged over the years. She's a wonderful lady and when she showed up with two yellow roses for me (which are a special remembrance of my late brother) I was so touched. I'll never forget that.
Greg Moody of Moody Image (book designer extraordinaire) and Lisa McSpadden (super talented photographer for the new book) both snapped photos during the book signing, many of which are pictured here. One of the things I loved about the book signing party was seeing my kids be asked by a few readers to sign their chapters of the book. They LOVED it. And it makes my heart swell up to see their sweet signatures on the pages of the book that are all about them.
Of course, the best part of a book launch is what happens AFTER the book signing party. Because that's when the reading begins. And the love of reading is why people write books in the first place. The day after the book signing, my friend Heidi sent me these pictures of her daughter, Alyssa, who attended the book signing party and then took the book with her to the park the next day to do a little reading in the sun. Can I just tell you how much I LOVE these pictures? Makes me so, so happy.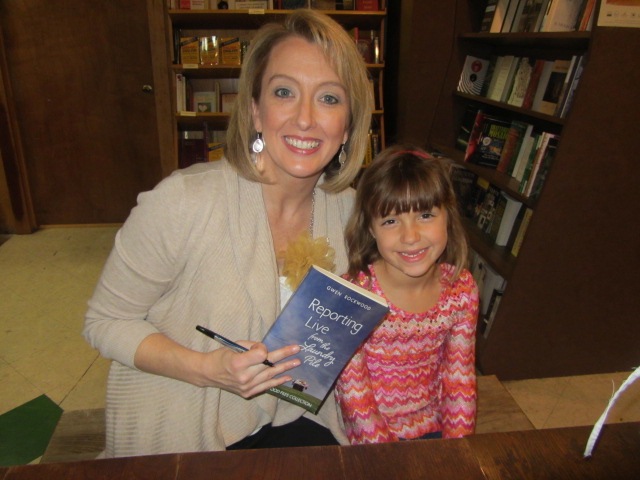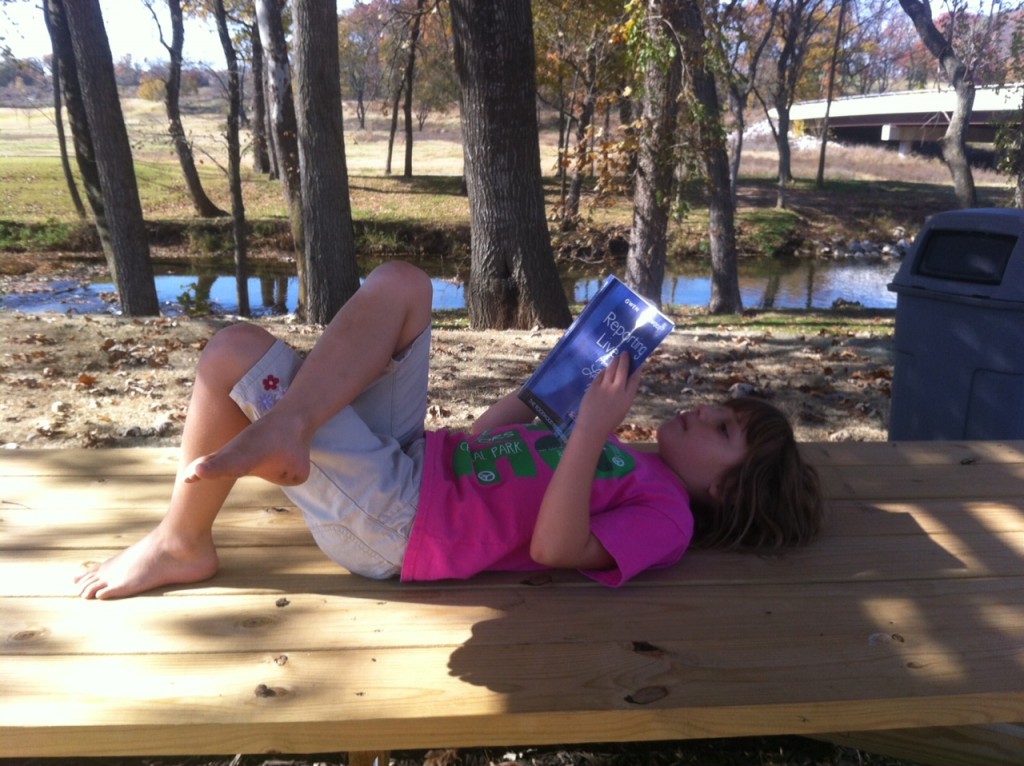 Thanks also to my dear friend and business partner, Shannon Magsam, who not only talked me into having a book signing but also arranged all the details for me and made the night a success. She's pretty amazing that way.
The week after the book launch party, I did another signing at the NWA Boutique Show on November 9th. (Had a blast and talked so much that I totally lost my voice for days afterward!) And then the week after that, I got to do another book signing in the town where I grew up — Stuttgart, Arkansas — at the Open House event November 18th at Coker Hampton Drug. It was so fun to go back "home" for such a special day.
So that's the book signing wrap-up! We'll do one more signing in Rogers, Arkansas at Barnes & Noble in the New Year. Until then, thanks again to everyone who has checked out the new book and to those who I've had the pleasure to talk to at a book signing. If you missed the book signing but would still like a signed copy, I can help. Just send me an email at rockwoodfiles@cox.net and I'll arrange to send you a personalized copy. Happy reading!