The Rockwood Files Book Launch: Reporting Live from the Laundry Pile
0 Flares
Made with Flare

More Info

'>
0 Flares
×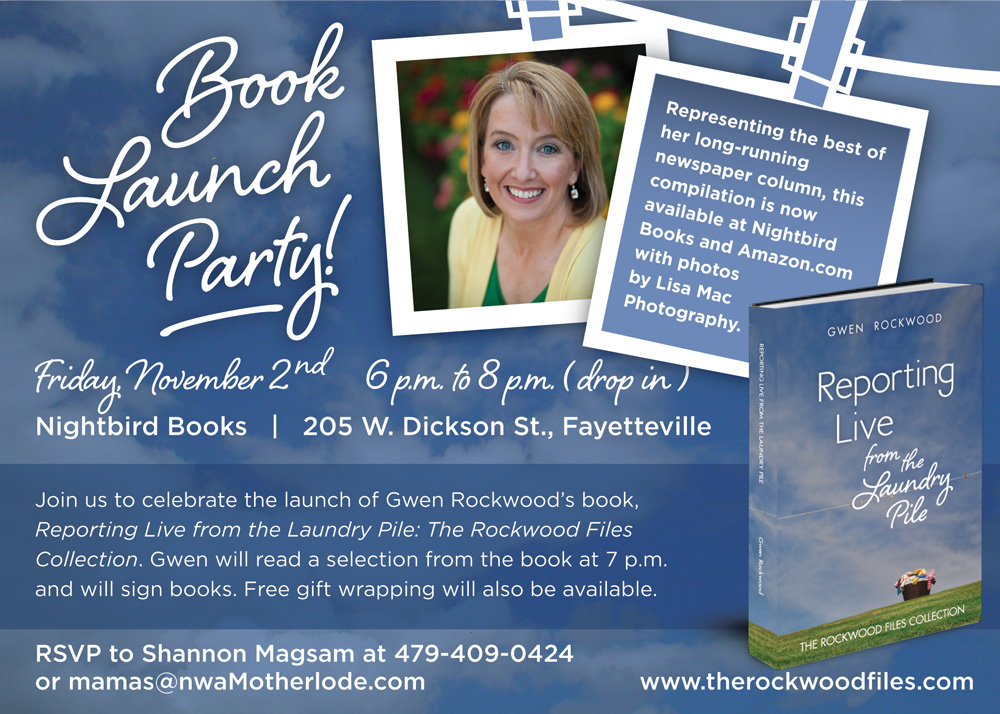 It's here! My first book is now available on Amazon and in Nightbird Books. Woo-hoooo!
You can order a copy by clicking HERE.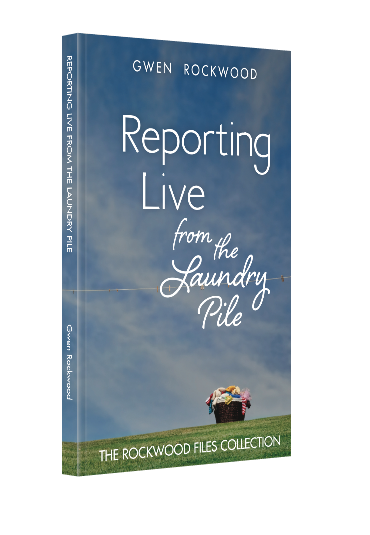 Reporting Live from the Laundry Pile: The Rockwood Files Collection is a compilation of my best newspaper columns over the past 17 years. In it you'll find chapters titled "The Marriage Files," "The Firstborn Files," "The Middle Child Files," "The Girl Child Files," "The Soapbox Files," "The Pets & Pests Files," "The Holiday Files," and the "Just-for-Fun Files."
This book has been a long time in the making, but I'm thrilled with the finished product. I hope you will be, too. The amazing Lisa McSpadden of Lisa Mac Photography did the photos for this book, and Greg Moody of Moody Image did the incredible design work. I'm indebted to both of them for making the collection look so good.
Now, this next part is really important: We're having a book launch party! And it won't be a very good party if you don't come.
So please come by the book launch event on November 2, 2012 at Nightbird Books in Fayetteville, Ark. This is a drop-in event between 6 p.m. and 8 p.m. I'll read a selection from the book around 7 p.m., and I'll be signing books as well.

If you'd like to buy a book as a gift, the bookstore offers free gift wrapping.
There'll be lots of books, snacks and tasty beverages, so I hope you can make it. I'd love to see you there. Nightbird Books is at 205 W. Dickson Street in Fayetteville. Park in the front or back parking lots. If you can make it to the book bash, let us know by posting a comment here or by sending a quick email by clicking HERE.
Here's a one-minute video preview of the new book. Click the play arrow below to check it out.