Book
0 Flares
Made with Flare

More Info

'>
0 Flares
×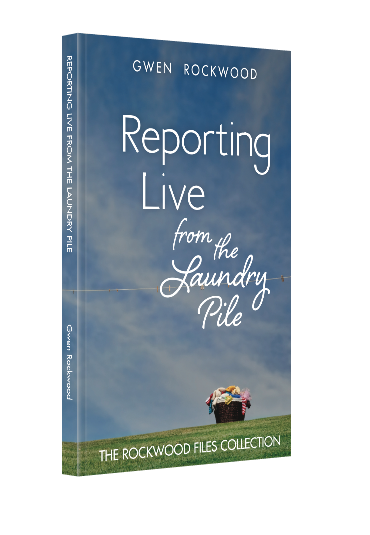 Looking for a copy of my book? It's titled "Reporting Live from the Laundry Pile: The Rockwood Files Collection."
It's available on Amazon, and you can click HERE to order it. (There's a Kindle version as well.)
If you'd like a signed copy, I'd be happy to send one to you. Just send me an email by clicking HERE and we'll work out the details.
After you read the book, I'd love to know what you thought about it, so please post a review on the Amazon website. It helps other readers figure out if they might like the book, too.
Here are a few comments my readers have shared over the years.
"I hide my favorite chocolate. This book is like my favorite chocolate, and I don't want to share but I have to because it is so darn good someone has GOT to appreciate the awesomeness of it with me." ~ Amy

"Gwen fills that void in the lives of readers who still long for humorists in the vein of Erma Bombeck and Lewis Grizzard. Laughing, sometimes through tears, these stories are a warm connection back to the best years of our lives as parents." ~ Steve Trolinger

"Once again I almost choked on my coffee and spewed it all over the newspaper this morning as I read about your croaking refrigerator and the dust bear." ~ Sharon Martin