The Best One-Eared Dog There Ever Was
0 Flares
Made with Flare

More Info

'>
0 Flares
×
By Gwen Rockwood, newspaper columnist and mama of 3
A sad thing happened here a few weeks before Christmas. I didn't write about it at the time, mostly because it's not good to coat your laptop's keyboard in salty tears and also because it was nearly Christmas – which is supposed to be the "most wonderful time of the year." But now that a little time has passed, I can tell you that we said goodbye to our beloved Earless Joe – "E.J." for short, the one-eared, black lab mix who loved us so generously for 16 years.
When your dog gets to be 16, you know time is running out. E.J. had a tumor near his neck that the vet said was too large to remove at his advanced age. So we decided to love him as long as we could and keep him comfortable and happy, and when comfortable and happy become impossible, we'd help him pass peacefully.
His last two years were great, even though he was getting to be mostly blind and deaf. He got by remarkably well because he had his own seeing-eye dog. Charlie, our 2-year-old Beagle, became E.J.'s little buddy during his old age. Charlie's puppy-like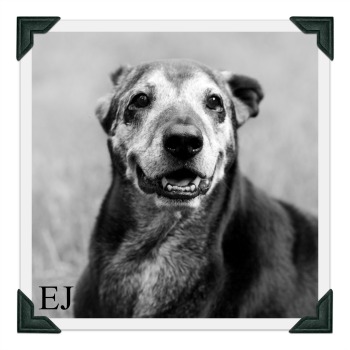 enthusiasm was like an energy shot for E.J., and we often marveled at how the gray-faced old dog would romp around the yard with the eager Beagle.
But in December, E.J.'s body became increasingly stiff with arthritis, and one night I lay awake for hours listening to his labored breathing as he tried to sleep beside our bed. It sounded like his lungs were filling with fluid, a fact which the vet confirmed the next morning. We knew what we had to do. And even though our minds said "Yes, it's time," our hearts yelled "No."
So while I took two of the kids to the orthodontist, Tom took our furry, four-legged "kid" to the vet's office and held him while the injection put him to sleep. Later that day after the kids came home from school, we broke the news, dried the tears and tried to remember how lucky we were to have such a great dog for such a long time. Over the years, I shared a few stories about E.J. in this column, and even readers who had never met him came to love his gentle, easygoing nature. There will never be another one-eared dog quite like him.
Perhaps the loss has been hardest for Charlie, the Beagle he left behind. He has been so anxious lately without his "big brother." So Tom and I agreed that we'd let Charlie become a house dog since he had no backyard roommate anymore. For the most part, the transition has gone pretty well and Charlie has become quickly spoiled to the luxuries of a sectional sofa and a warm bed. He follows us around from room to room and regularly rolls onto his back to invite a vigorous belly rub.
The only problem we've had so far is his bad habit of sprinting out the front door whenever it opens to let in a neighbor's kid or to pick up a package. He ran away at least five times during the first few weeks after becoming an inside dog. But then I remembered something I'd read online about Beagles – that a Beagle's insanely curious nose compels him not necessarily to run "away," but to run "toward" a squirrel or rabbit – even if it's miles away.
Fortunately, Charlie's keen nose eventually led him back home each time. But I can't help but wonder when he sprints out the door, if his quest is to sniff out his old friend and lead him home. Oh, how we wish that he could.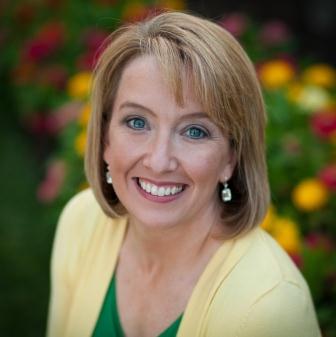 Gwen Rockwood is a mom to three great kids, wife to one cool guy, a newspaper columnist and co-owner of nwaMotherlode.com. To read previously published installments of The Rockwood Files, click here. To check out Gwen's new book, "Reporting Live from the Laundry Pile: The Rockwood Files Collection," click HERE.
Photo credit: Lisa Mac Photography