Wheels on the bus
0 Flares
Made with Flare

More Info

'>
0 Flares
×
My kids used to ride the bus. Now they don't. Now I spend more than an hour in the car on weekdays sitting in long car lines at three different schools so I can pick them up.
It's not one of my favorite activities, although I'm slowly learning how to make better use of my "sitting in the crazy long car line" time. So why don't I just make the kids ride the bus like they used to? I'll tell you.
The bus has changed. When my kids first started riding it in elementary school, they had this incredible bus driver named Ms. Virginia. Every time she pulled up at the stop sign, it felt like Mother Goose herself had arrived to lift her protective wing and let my sweet ducklings toddle off the bus and into my arms. She loved them. We loved her. It was idyllic.
But then Ms. Virginia left for a new job. And as the kids grew older and approached the middle school age range, the bus atmosphere changed and grew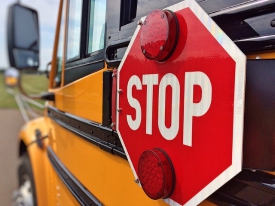 exponentially louder. One day my son told me the new bus driver wouldn't let him sit with his little sister anymore. The new rule was that boys must sit together and girls must sit together – three kids to each seat.
I'm sure the driver had good reasons for the new seating arrangement but he may have underestimated what happens when you put three boys together who've just been released from a school day that forced them to be quiet for more than six hours straight. The boys' excited chatter and horseplay quickly ramps up to a noise level equal to that of a jet taking off. Similarly, put three little girls that close together and I can almost guarantee that high-pitched squealing will ensue. They don't even need a good reason to do it. It just happens.
New bus drivers came and went, and sometimes the poor newbie driver would rely on the fourth and fifth graders behind him to figure out where he was supposed to stop along the route. But I don't blame bus drivers for not being able to ensure a peaceful, orderly ride home. I can barely concentrate on the road with only three excited kids in my car. I can't even imagine what it's like to be the only grown-up in a moving vehicle with roughly 70 kids behind you.
My kids started walking off the bus with headaches triggered by the chaotic ride home. Then one day my fifth grader told me about a music video he saw on the bus as one of his seatmates watched it on an iPhone. It's the kind of graphic video that makes me feel like I need to take a shower after seeing it (or poke out my mind's eye).
Raising a kid through puberty is hard enough without Nicki Minaj's booty-obsessed music videos making it even more complicated. And kids with smartphones and a 4G signal can read or see anything – anything – on the bus ride home, especially if their parents haven't set up parental controls on those phones.
So that was it for me. I didn't want my kids to get a big dose of the Internet's dark side on the way home from school. That's not the kind of "education" we're interested in getting.
And that's why I'm now part of the daily cattle-herding operation we call the "school pick-up line," which is full of patience-challenging phenomenons I'll tell you about some other day. Until then, hug your kid and hug your bus driver. They're both dealing with plenty of not-so-idyllic circumstances on the long ride home.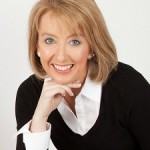 Gwen Rockwood is a mom to three great kids, wife to one cool guy, a newspaper columnist and co-owner of nwaMotherlode.com.  To check out Gwen's book, "Reporting Live from the Laundry Pile: The Rockwood Files Collection," click HERE.