A search for stillness
0 Flares
Made with Flare

More Info

'>
0 Flares
×
This will sound weird, but lately I find myself fantasizing about learning to knit. Even though I'm not a "crafty" person, I can't get this image out of my head – me sitting serenely on the sofa, yarn in hand, needles at the ready, just knitting.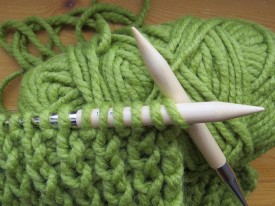 I even looked up "learn to knit" on YouTube and watched a video about it, wondering if it's something I could learn on my own. But in the back of my mind, I can hear this baffled voice questioning the would-be knitter: "What's up with this sudden desire to knit? Don't you have enough to do already?"
The answer to that internal question is "Yes. In fact, I have way too much to do on any given day." But perhaps that's the root cause of this knitting fantasy. Maybe it has less to do with knitting and everything to do with stillness.
This revelation came to me last weekend when Tom and I went on a 3-day weekend trip to Denver to visit Tom's brother and sister-in-law, Mike and Yvonne. We'd only been to Denver one time before nearly 20 years ago. It was beautiful then, but this was the first time we got to see it during the summer.
The month of June in Denver is what most weather forecasters would describe as perfect – sunny, clear skies with temperatures in the 80s and humidity levels so low they feel almost nonexistent compared with what we're used to here in the South. We took advantage of the ideal conditions to do some sightseeing.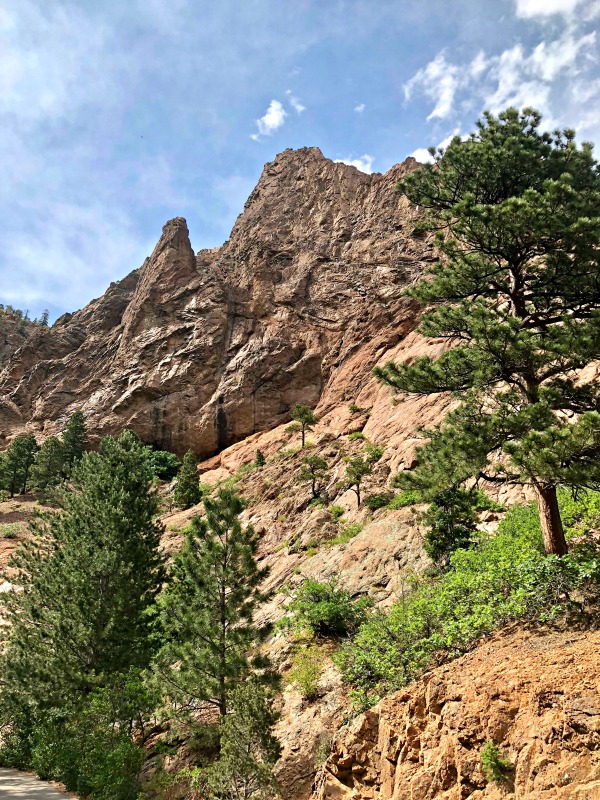 Mike and Yvonne drove us about an hour or so outside the city to Colorado Springs to see a place called Seven Falls – a series of seven waterfalls nestled into in a granite box canyon. The short walk up to the base of the waterfalls felt almost like walking into a postcard. Red jagged rocks, dotted with dark green fir trees, reached up toward a clear blue sky. We had to climb 224 steep stairs to the top of the falls.
Somewhere around the 140th step, the Colorado altitude made me feel like my lungs might explode, but we took it slow and made it to the top. Once there, we sat on a bench and watched the water rush down the canyon toward the six other falls below.
When we left Seven Falls, we stopped for a snack at the nearby Broadmoor, a 100-year-old hotel that looks like something straight out of a classic movie. The grand lobby led to a curved marble staircase and the ceilings dripped with crystal chandeliers. But the terrace off the back of the hotel was my favorite spot. It overlooked Cheyenne Lake, with water so still that it looked like a deep blue mirror reflecting the mountains surrounding us.
The sheer scope of the waterfalls and the mountains reminded me of how small we are in the grand scheme of things. And a weekend away from home and work helped me slow down enough to remember how important it is to be still, to look around me instead of down at my phone, and to talk and laugh with people I love.
There are so many times when it feels like life is rushing past me and I'm sprinting just to catch up with it. I tell myself I'll be able to slow down once I conquer my to-do list. But it doesn't happen. That list replenishes itself with the speed and force of the waterfalls.
God has knit the world together so beautifully, and sometimes we're just too busy to even notice, let alone appreciate it. And that leads me back to where we started – the knitting. I think it's knitting's stillness that has drawn me in. Regardless of how we find it, maybe we all crave a certain stillness within ourselves – perhaps in spite of ourselves – so we don't lose what matters most in life's rushing current.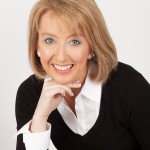 Gwen Rockwood is a mom to three great kids, wife to one cool guy, a newspaper columnist and co-owner of nwaMotherlode.com.