Craving the change
0 Flares
Made with Flare

More Info

'>
0 Flares
×
A few days ago, I took the dogs to the backyard and stood on the deck waiting for them to take care of business. For the first time in months, a non-humid breeze swept over me – light and refreshing – with just a hint of the cooler temperatures soon to come. Then, almost on cue, a large leaf broke free from one of our backyard trees and drifted down on the breeze, settling on the grass just a few feet in front of me. It was the perfect movie trailer "coming attraction" for fall.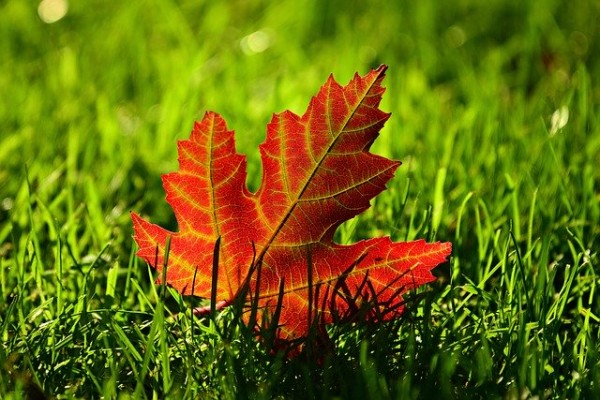 Two days later, I stood in the lobby of a doctor's office with my daughter, waiting to get some bloodwork done. An older man at the clinic's welcome desk mentioned to his coworker that it was about to be the first official start of fall. Then, at exactly 8:30 a.m., he picked up an office phone, pressed a button, and we could hear his cheerful voice boom across the clinic's intercom speakers: "Ladies and gentlemen, it is now the official beginning of fall."
I had to Google it to see if fall truly began at a specific time of the morning instead of at midnight when the date changed, but the announcer was right. Apparently, the autumnal equinox makes a specific appointment for arrival, just like we'd done with the doctor.
I think the announcer was as grateful about the coming fall as I felt during those moments standing on the deck, watching the first leaf make its graceful descent to the ground. As a nation, we have experienced nine months of a year that can only be described as a dumpster fire (if the dumpster was filled with elephant poop.)
This bizarre year keeps serving up more and more scary statistics and heartbreaking headlines. Perhaps we're all craving the change of season in part because we hope it can somehow turn the page on what has been a terrible story – one that we're not sure when and how it will end.
If ever our nation needed fall's rich colors, cool breezes and brightly colored pumpkins, it is now. I'm already looking forward to crackling fires, comfy sweaters, bowls of chili and fun-size Twix bars bought for Halloween. We're all craving a change and praying it's a good one.
About 19 years ago, I and my family experienced the sudden death of someone we loved intensely when my brother died. Even though it has been years since it happened, my heart remembers the pain like it was yesterday.
So, I've been thinking a lot about the people most personally impacted by this year's events. I can't even wrap my head around the collective grief of more than 200,000 families – more than two football stadiums full of people who are now feeling the deepest, most raw form of pain they have ever felt. Soon they'll face their first holiday season with a big chunk of their heart missing. No amount of fall beauty can erase that level of loneliness.
But I do pray this fall brings better news than many medical experts have warned us about. If we all stick a little closer to home when we can (and mask up for more than just Halloween), maybe things will get better. It's amazing what Americans can do when we put our minds to it. Maybe one day we'll look back and see that the arrival of fall marked the beginning of better days.
Until then, I hope we all remember those who are grieving. And I hope we honor the Americans we've lost by doing what we can to keep each other safe and well in the months to come.
Gwen Rockwood is a mom to three great kids, wife to one cool guy, a newspaper columnist and co-owner of nwaMotherlode.com. Her book is available on Amazon.