Four little numbers and big changes
0 Flares
Made with Flare

More Info

'>
0 Flares
×
Thirteen years ago, I led my son Adam into elementary school to register him for Kindergarten. I remember filling out the paperwork and noting that he would be part of the Class of 2020.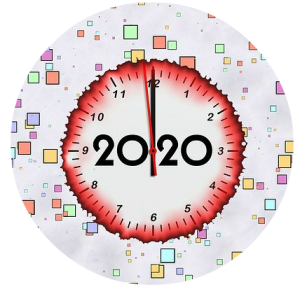 At the time, it seemed like a made-up number – a year so far away that it wasn't quite real. I didn't think about it much because I was focused on other worries first-time parents have when they send their kid to Kindergarten: Would he like it? Would the other kids like him? Would he be safe? Would the teachers realize that this kid is my whole world and protect him accordingly? Would he miss me?
I worked through the answers to those questions during the first few months of Kindergarten, and soon we both settled into our new routine. A few years later, Adam's younger brother joined him in elementary school and, a few years after that, their little sister was there, too.
Now here we are, 13 lightning-fast years later. There's no denying it anymore. For the past eight days, I've been forced to acknowledge it every time I fill out paperwork or write a check. It's 2020.
The number that seemed like a far-off impossibility during Kindergarten registration has arrived and is now staring me in the face – the zeroes like unblinking eyes. This is the year he is scheduled to graduate and leave us for the adventures of college life.
It shouldn't feel like a shock, but it does. Like the families of many high-school seniors, we've been busy trying to keep up with the swift currents of the college application process. If you haven't experienced it yet, let me give you fair warning: It's like taking on another job. There's research, campus visits, multiple-part applications, essays, scholarship forms, more essays, deadline juggling, and plenty of waiting and watching for emails and letters.
Not only is it labor-intensive for students, we parents have "homework," too. Most colleges require parents to complete a form called the Free Application for Federal Student Aid (or FAFSA, its nickname.) The application might be free, but it costs a ton of time. After Tom and I waded through pages of online forms marking our answers, uploading our tax returns, and submitting the info to various colleges, we felt like we'd had a financial colonoscopy, minus the anesthesia.
It wasn't nearly this complex when I was 18. Going to college in and of itself was considered a "win" for me and my fellow graduates. There wasn't nearly as much pressure to get into a school with a fancy pedigree. I applied to only one college because it had in-state tuition, offered me a scholarship to cover some of the costs and was far enough away from my little hometown that it felt like I'd be on my own.
By comparison, our son has applied to more than 15 colleges scattered across the state and the country. Last summer we toured a handful of campuses, trying to find a few that "feel right." At this point in the process, we've had answers from about half of the schools where he applied and we're waiting for the rest. Perhaps by spring, we'll know which school will become "home" for him in the fall.
In the meantime, I'm trying to accept that 2020 has arrived. I've got less than a year before my first baby bird leaves the nest and takes a chunk of my heart with him. Ironically, I find myself thinking the same kinds of questions I did all those years ago before I watched him walk away toward Kindergarten: Will he like it? Will they like him? Will he be safe? Will the professors understand that he's our whole world and that we're a little terrified at the thought of him leaving home? Will he miss us?
The year 2020 feels exciting but also scary, and it has barely begun. So stay with me, dear readers. I'm gonna need you.
Gwen Rockwood is a syndicated freelance columnist. Email her at rockwoodfiles@cox.net. Her book is available on Amazon.