Glory and the Geek
0 Flares
Made with Flare

More Info

'>
0 Flares
×
By Gwen Rockwood, newspaper columnist and mama of 3
I am a geek. Always have been. But now it's easy – and almost cool – to admit it. Twenty-five years ago? Not so much. Back then, my glasses, braces and clarinet carrying case were all social life liabilities. In the 80s, if you aced a few spelling tests or a teacher praised you for being smart, you found yourself on the fast track to Geeksville, and nobody wanted to be there.
But times have changed and now we live in a much more geek-friendly world. Some of our coolest modern-day conveniences wouldn't exist were it not for the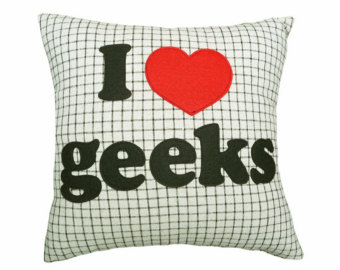 long hours and irrational obsessions nurtured by a few world-changing geeks. The next time you use a computer, Google something using a smartphone, or "like" a funny picture on Facebook, you have a geek to thank.
I'm happy to report that, thanks to a kinder, gentler geek-loving culture, smart kids are flourishing. About a month ago, I volunteered to help coach my son's middle school Quiz Bowl team as they prepare for an upcoming tournament. Lucky for me, the coaching duties are easy. I mostly just ask the kids trivia questions and read off the answers when they miss one.
These limited duties work in my favor because these kids are way smarter than me. I marvel at how they can recall who invented the cotton gin or the main characters in a Shakespearian play. The sheer proximity to this wealth of brain power has turned me into one of "those parents" – the ones who get a little too enthusiastic about their kids' extra-curricular activities.
After a few Quiz Bowl practices, I noticed a pattern in the types of questions the kids had trouble with, so I researched those subjects and made a study guide full of the kind of random facts that win Quiz Bowl competitions: a list of amendments to the U.S. Constitution, definitions for terms like "spondee" and "anapest" and everything you ever didn't want to know about elements in the periodic table.
I made copies of all this study-guide gold and then assembled the pages on my living room floor one night, hole-punching, organizing and putting them into 3-ring binders. That's when it hit me that perhaps I'd caught a bad case of geek fever.
In the midst of all the hole-punching, I looked over to Tom who was watching television like a normal person and said, "Honey, have I gone too far here? The kids are going to think I'm weird, right?"

"No, it's… nice that you're being helpful," he said, (which I'm pretty sure was code for "Oh no, what have I done? I married a Super Nerd.")
During the next practice session, I passed out my super geeky study guide binders to the kids on the Quiz Bowl team, hoping it might give them a competitive edge in the upcoming tournament. None of them rolled their tween-age eyes at me, and – even though perhaps they should have – no one told me to go get a life. And that just reinforces what I love most about great geeks – the way they not only accept but embrace what used to be shunned as geeky.
They don't dumb themselves down so that they'll blend more easily into the typical teenage social scene. But they don't let their intelligence turn them arrogant, either. They're smart and quirky but also kind and funny – four of the best adjectives you can be.
I'm grateful to be raising kids during a time when parents can be happy if their kids excel at sports but also equally thrilled when kids find their niche in other areas that require just as much skill and strategy.
As the super-smart, quirky people often say, the "geek shall inherit the Earth."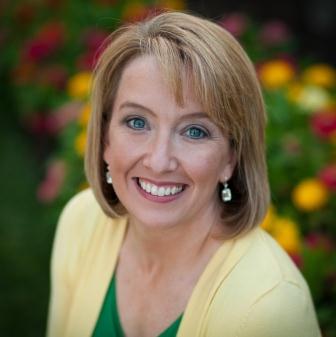 Gwen Rockwood is a mom to three great kids, wife to one cool guy, a newspaper columnist and co-owner of nwaMotherlode.com. To read previously published installments of The Rockwood Files, click here. To check out Gwen's new book, "Reporting Live from the Laundry Pile: The Rockwood Files Collection," click HERE.
Photo credit: Lisa Mac Photography