Hot tots, Good times
0 Flares
Made with Flare

More Info

'>
0 Flares
×
When Tom and I decided to see a nutritionist and get serious about losing a few pounds gained during our 18 years of marriage and baby-raising, we promised to do it together. We knew it would be hard to follow through if one of us picked at a salad while the other one picked up a pizza.
We also knew, based on impressive results one of our friends recently had, that following a nutritionist's advice can really work. So we went to the appointment, learned about the meal plan and promised to make a list of what we eat and how much we exercise.
During the first few days, we were perfect. We dutifully recorded our meals in the calorie counting app on our phones. He went biking. I went walking. And although he longed for his beloved chocolate chip cookies and I mourned my late-night cereal, we felt good about our efforts.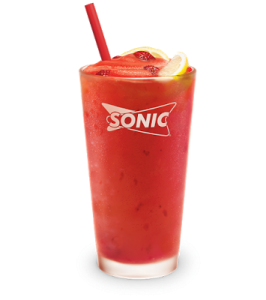 Then Saturday came. Please don't tell Tom, but I may have cheated – just a little. I blame it on our daughter, really. She's 10 years old with the metabolism of a cheetah, and she wanted to go to Sonic for a strawberry lemon slush. It was a humid 93-degree day, and a slush sounded good to me, too. (Plus, strawberries and lemons are technically in the fruit group, right?)
As we were ordering, Kate said "Can you get me some tator tots, too?"
I hesitated before agreeing to order them, unsure if I was strong enough to be trapped in a car with the smell of hot tots wafting over me. But even though they smelled like fast-food heaven, I mentally promised myself I would not eat said tots during our drive back home, since deep-fried carbohydrates are not on the meal plan.
But then the kid started eating them and talking about them. "Thanks for the tator tots, Mom. These are just perfect. Hot. Crispy. But not overcooked. Soft on the inside. Perfect amount of salt." She popped another one in her mouth and closed her eyes as she experienced hot tot utopia.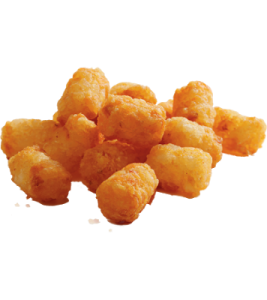 I grumbled a half-hearted "You're welcome," and then I made it a few more miles away from Sonic before I finally held out my hand, like a surgeon asking for a scalpel. "Okay, darn it. Tot me!"
She placed a golden tot in the palm of my hand, and I tossed it in my mouth before the rule-following angel on my shoulder could talk me out of it. Kate was right. They were perfect tots. I had a second one, just to be sure the first one wasn't a fluke.
Then, of course, the guilt set in. "I shouldn't have eaten that," I said as I washed away the two tots with a sip of my slush. "Dad and I are trying to eat healthier from now on."
"Well, I know it's good to eat healthy, but you and Dad don't need to lose weight, Mom. You look fine," she said. (I made a mental note of how wonderful and smart and kind she is.) Then I swear my hand stretched out toward the bag as if it was being controlled by some weird anti-dieting reflex, and Kate put another tot on my palm.
"Well, that's nice of you to say, but we do want to get into better shape," I said. "But… it is Saturday. Plus, it's just a few tator tots."
I wondered if my calorie-counting app could calculate how much damage I'd done with four (maybe five) tator tots and a few sips of a brain-freezing slush.
Then I remembered the enabling words of my aunts who always shared wisdom over a delicious Thanksgiving meal during my childhood. They used to say that, if you don't finish what's on your dessert plate, the calories don't count. I'm pretty sure their rationalizations weren't based in science, however, since they also said that if you ate Thanksgiving leftovers while standing up, it didn't count. Or if you ate just enough pie to "clean up the edges," those calories were freebies, too. (I should ask the nutritionist about that.)
I decided to take solace in the fact that I didn't finish those tator tots, and how bad could six or seven of those compact potatoes be, anyway? Kate and I toasted our slushes to "Hot tots and good times," and then vowed to speak of it to no one.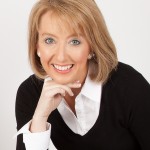 Gwen Rockwood is a mom to three great kids, wife to one cool guy, a newspaper columnist and co-owner of nwaMotherlode.com. To check out Gwen's book, "Reporting Live from the Laundry Pile: The Rockwood Files Collection," click HERE.
Save