How did I become my kids' secretary?
0 Flares
Made with Flare

More Info

'>
0 Flares
×
By Gwen Rockwood, newspaper columnist and mama of 3
For years, mothers have been expected to wear several hats to get the child-raising job done – cook, nurse, teacher, chauffeur, psychologist, housekeeper, event coordinator and detective. But I had no idea that "administrative assistant" would become such a big part of what I do each week.
It turns out that my kids – ages 12, 9 and 7 – need a full-time secretary to handle the reams of paperwork that modern-day child-rearing requires. They bring papers home almost daily that litter the kitchen counter tops until I round them up, fill them out, sign them, attach checks to them and put them back into their corresponding backpacks.
I just finished a half-hour of paperwork that two of the three kids needed done: school picture day order forms, field trip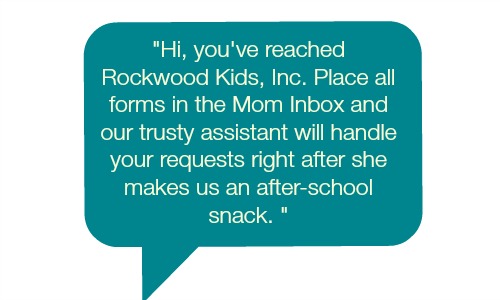 permission slips and registration packets for 5th and 2nd grades. The school picture paperwork and field trip forms are self-explanatory. Moms have been doing that stuff for decades. But I suspect this registration hoopla is a fairly new phenomenon.
These days, you don't just register your kid for Kindergarten and then cruise through the following grades year after year. Now you have to jump through the "please sign up my kid for school" hoops every single year: Name, address, age, race, email address, emergency contact, back-up for emergency contact, list of people who can check your kid out of school, names of people living in the household, allergy info, etc. Then you sign your name and circle "yes" or "no" at the bottom of the page to indicate whether or not your kid will be coming to school in the next grade up the following fall.
When I was a kid, the routine was simpler. If your teacher didn't call your parents to suggest that you repeat a grade, it was a fair bet you'd be back after summer break with new pencils and school clothes, ready to start the next grade. I'll have to check with my mother to be sure of all this, but I don't remember seeing her spend this much time filling out forms and returning registration packets. And that was before the Internet made everything "simple and easy."
Even though some schools have their own smartphone apps, there's no shortage of administrative acrobatics going on in households with school-age kids. We sign reading logs and homework reports. We check daily emails from our kids' teachers so we'll have the most up-to-the-minute news on homework assignments and deadlines. Then we go through weekly folders that contain all the important documents that need our attention. In the Spring, we fill out these registration packets so we can do it all over again next fall.
The kids reminded me several times today that I should fill out the registration packets right away so they could get them back to school in time, thereby assuring their spots in the next grade up. They're under the impression there might be a mad rush on the 2nd and 5th grades by a horde of eager new elementary school students, and they can't take a chance on being the ones left standing when the elementary school music stops. I promised I'd make sure they got in before all the desks are taken.
I'm sure schools do these things because families move around and they need accurate head counts to prepare for the next school year. It makes sense, I suppose. I appreciate the level of detail school administrators are responsible for collecting from thousands of families.
It's just that all the paperwork adds up over the course of a year, which sucks up time, triggers hand cramps and inspires a sincere appreciation for summer break.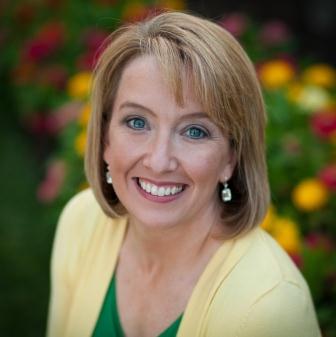 Gwen Rockwood is a mom to three great kids, wife to one cool guy, a newspaper columnist and co-owner of nwaMotherlode.com. To check out Gwen's new book, "Reporting Live from the Laundry Pile: The Rockwood Files Collection," click HERE.
Photo credit: Lisa Mac Photography