Larry's Legacy
0 Flares
Made with Flare

More Info

'>
0 Flares
×
This is not the column I planned to write today. What I had in mind was something light and funny, but if I tried to write those words today, they'd be hollow. Even worse, they'd be fake.
Because today isn't light and funny. Today all I can think about is how our friend Jackie is dealing with the worst phone call of her life.
She's had to follow that phone call with dozens more of her own, letting family and friends know that Larry, her husband of more than 25 years, died suddenly last night, even before the ambulance could get him to the hospital. She was on a business trip when the call came.
The shock of it is intense – not because Larry's health had been perfect these past few years. He'd battled some serious health issues, but he'd come through the worst of them. The shock has more to do with how impossible it seems that a personality as big and wonderful as Larry's could go silent in a matter of minutes. Even as I write these words, I'm still trying to believe it.
Though we aren't related by blood, my kids have always called them "Uncle Larry and Aunt Jackie." It bothered me that our kids didn't have uncles and aunts who lived in the same town or even in the same state, and Larry and Jackie were our "old friends" – the kind you've known for a long time, the kind you'll be friends with forever, the kind who have always felt like family. So honorary uncle and aunt status just seemed right, and my kids were blessed to know this local uncle and aunt who always brought the best snacks and played the fun games when we got together at the lake.
The last time I saw Larry was a few months ago at the grocery store, which was perfect because there was a long-standing joke about how much he loved making a daily trip to Walmart. Most men hate shopping, but I think I understand why Larry wasn't one of them. He loved people and he loved food, and where else but the grocery store are you going to find both in such great supply?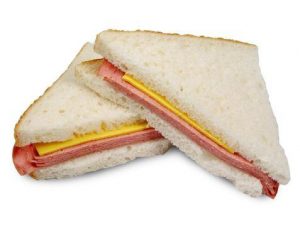 Larry was what I'd call "the real deal." Though he'd had a long, successful career in business, he was never the least bit snobby. He loved catching up with friends and acquaintances. He knew exactly how to tell a funny story, and he could get just as excited about a bologna sandwich as he could about a steak dinner. When you talked to him, you got the gut feeling that he'd not only be willing to help you if you needed it but that he also wanted to help. He was the perfect combination of the three G's – gregarious, generous and genuine.
Once the message on our voice mail about Larry's death had registered in my brain, I heard four words pop into my head and I know exactly who put them there: "Take care of her." And we will, Larry. We and the many people who've been blessed by your friendship will take care of the wife you loved so dearly. You can count on it.
So dear readers, if you believe in the power of prayer, like we do, I hope you will say one today for Jackie, who is suffering a tremendous loss. And perhaps we should say one for ourselves, too, that we might all realize just how quickly life can turn. Like him, may we leave behind a legacy of immeasurable love and kindness.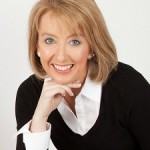 Gwen Rockwood is a mom to three great kids, wife to one cool guy, a newspaper columnist and co-owner of nwaMotherlode.com. To check out Gwen's book, "Reporting Live from the Laundry Pile: The Rockwood Files Collection," click HERE.