Looking for the original
0 Flares
Made with Flare

More Info

'>
0 Flares
×
I nearly had a frustrated fit in the grocery store today. There I stood, scanning a wide selection of applesauce containers looking for one thing – original. Sometimes I pack applesauce in my kids' lunches, but they only like the plain, no-frills, honest-to-goodness applesauce. It should be the easiest one to find, right? Because it's the original.
But stores aren't interested in originals anymore. They want to stock their shelves with the latest new-fangled variations. There were plenty of packages of peach mango flavored applesauce, blueberry pomegranate, summer strawberry and cinnamon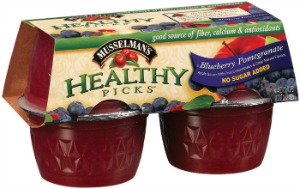 applesauce. But my kids and I don't want our applesauce to taste like peach mangos or blueberry pomegranates. We want it to taste like – well – apples! Is that so wrong?
Perhaps I'm just an old-fashioned purist who doesn't like the comingling of fruit in her applesauce. And if that was the only area of the store that was afflicted with this problem, I'd just shut up about it. But it's not. Consumer goods manufacturers have decided that "more is more" and they're bound and determined to disprove that old saying about "There's nothing new under the sun."
Take toothpaste, for example. The toothpaste aisle has exploded into a disco party of flavors and add-ons. There are toothpastes with mouthwash, whitening action, "vivid stain protection," enamel renewal, tartar control, gum protection, plaque removal and there may even be a tube out there that can do your taxes while you brush. (That one is probably still in research and development, but I bet it's coming.)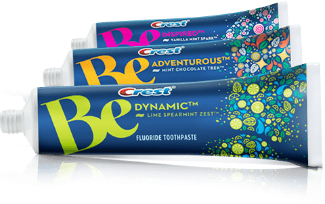 In one of the Sunday circulars today, I saw an ad for toothpaste with different personalities. One of the tubes said "Be Adventurous," which you can do by brushing with the new Mint Chocolate Trek flavor. Not feeling adventurous? No problem. There's a different tube for those who want to "Be Dynamic" which is how you feel after brushing with the Lime Spearmint Zest flavor. There's a toothpaste for whatever mood you wake up in.
I asked my dentist which toothpaste I should use, and she said I should stick with the plain old original toothpaste – the kind my grandmother used to buy. My dentist advised against whitening or extra bells and whistles, as those can sometimes irritate the gums.
Speaking of irritating, have you seen the chaos over on the cracker aisle? Today I glided by dozens of varieties including dill and olive oil, rye with caraway seeds, fire roasted tomato, garden herb, savory red bean, honey mustard, chili cheese, Baby Swiss, sweet cinnamon, zesty salsa, spicy buffalo, chipotle cheddar, tomato and sweet basil, hot and spicy, Monterey Jack, and even "brown rice with sweet potato" crackers. Did your eyes cross a little while reading that list? Because I'm pretty sure I got carpal tunnel syndrome just from typing it. Know what kind of crackers my discriminating 7-year-old likes best? Saltines – the original.
I think we can all agree that, as a nation, we have real problems in desperate need of creative solutions – things like poverty, immigration, debt reduction, education reform and crime prevention. We need the best and brightest people thinking about how to tackle these tough issues and make things better, right?
So why can't we take all those people whose job it is to dream up new varieties of crackers, toothpaste and applesauce and put them in a room to work on things that truly need some new, fresh thinking? Obviously these are innovative, forward-thinking people who aren't afraid to bring new ideas to the table. We shouldn't be wasting those talents on toothpaste personalities and confusing crackers.
This original rant is now finished. If you want it in a different flavor, you're out of luck.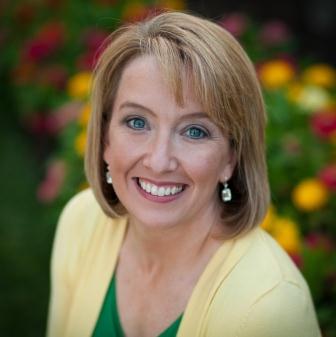 Gwen Rockwood is a mom to three great kids, wife to one cool guy, a newspaper columnist and co-owner of nwaMotherlode.com. To read previously published installments of The Rockwood Files, click here. To check out Gwen's new book, "Reporting Live from the Laundry Pile: The Rockwood Files Collection," click HERE.
Photo credit: Lisa Mac Photography