Moms, Managers and the Holidays
0 Flares
Made with Flare

More Info

'>
0 Flares
×

By Gwen Rockwood, newspaper columnist and mama of 3
About this time of year, I sympathize with store managers. Although I've never worked in retail during the holiday rush, I have worked as a mother for nearly 13 years now. Moms and managers need the same skill sets to survive the weeks leading up to Christmas.
Crowd control: From now until the last after-Christmas sale ends, store managers have to deal with lots of extra people — many of whom act like hyperactive children when they're drunk on deep discounts and high on the possibility of getting the last copy of this year's must-have video game.
Moms also understand what it's like when the house is full of extra people. Someone is always in somebody else's way and the bathroom is constantly running out of toilet paper. We're like air traffic controllers trying to figure out seating and sleeping arrangements and how to keep people moving in an orderly fashion.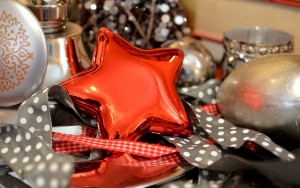 Presentation: Go to any store during the holiday season and you'll know exactly what the store manager and his or her staff have been doing — stocking shelves, folding sweaters and filling displays. As soon as another delivery truck shows up, items must be emptied, sorted and put out for purchase and — because it's the holidays — everything needs to look amazing. We shoppers expect a little more razzle-dazzle in December.
If anyone can relate to the pressure of a good presentation, it's a mom. Some women started working on Christmas decorations before the Thanksgiving turkey ever went into the oven. As much as we may love it, holiday decor has become a beast. What used to be the simple act of putting up a Christmas tree has morphed into a day-long ordeal. Not only is there the Christmas tree, there's also the table centerpieces, the ceramic knick-knacks, the outdoor lights, the wreath, the Elf on the Shelf, the holiday plates and cups, and the list goes on.
Conflict resolution: It's almost a given that at some point during the weeks leading up to Christmas, you'll either say or hear the following phrase when you're out shopping: "I need to talk to your store manager." Those are probably the most hated eight words in the English language for managers. Because when somebody says it, it's not because they want to tell the manager about what a pleasant experience they've just had. It's because they're mad — really mad, and they want to gripe about it.
Moms can relate because, for the most part, we are ignored by the crowds of people in our house until there's a problem to solve. That's when we're expected to step in and referee the fight or diffuse the tension. Inevitably, a house full of people at a Christmas gathering will include at least one uncle saying something inappropriate and one sister-in-law passing judgment on a third cousin. It's bound to happen, and it's usually up to the mom to smooth things over.
Overtime: As much as store managers try to staff up for the holiday rush, there's never enough people to cover the long shifts during Black Friday and December. And getting a day off from work is about as rare as a sighting of the indomitable snowman.
Moms also work a lot of overtime because we need to deck the halls, cook the food, buy the gifts, wrap the presents, attend the parties, pack for trips and visit the relatives. We practically sleep-walk through the last half of December because managing all the merriment has already worn us out.
The moral of this story? The "most wonderful time of the year" is also an intensely busy one for many of us. Extra patience and kindness is perhaps one of the best gifts you can give. So remember to share a little "peace on Earth" with your town's store managers — and be sweet to your mama, too.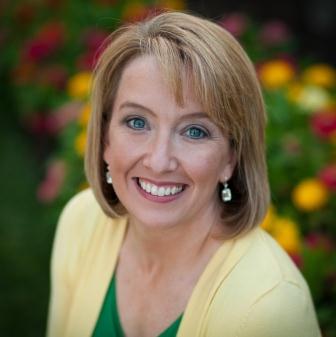 Gwen Rockwood is a mom to three great kids, wife to one cool guy, a newspaper columnist and co-owner of nwaMotherlode.com. To read previously published installments of The Rockwood Files, click here. To check out Gwen's book, "Reporting Live from the Laundry Pile: The Rockwood Files Collection," click HERE.
Photo credit: Lisa Mac Photography