Mama in a quiet house
0 Flares
Made with Flare

More Info

'>
0 Flares
×
By this time next week, I'll be sitting in a quiet house. The boys will have gone back to school and this time they'll be taking Kate with them. Kate, the baby of the family, begins kindergarten on Monday. Her new Tinkerbell backpack is stuffed full of school supplies and waiting by the back door.
For the first time in more than a decade, I'll have seven whole hours stretching in front of me once the three of them walk through those elementary school doors. I'm mostly happy about it. It has been so long since I was able to work and write uninterrupted that I'm not even sure I'll know how to handle it. I've become accustomed to the sudden starts and stops of working in a noisy house where someone always needs a grilled cheese sandwich or a Band-Aid or a witness to their new high score on Super Mario Brothers.
The thought of that much time to myself sounds decadent. I can finally clean out those closets and work on that photo album and tackle the long list of projects that get put off for another day. Heck, I might even stop and take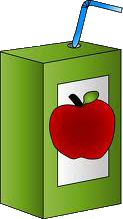 a little cat nap if I want to. No one will be here to wake me and ask for a juice box and a game of Connect Four.
But that's what makes me a little sad, too – the fact that no one will be here to ask for a juice box and play time. Kate won't crawl into my lap while I'm at the computer and ask me what I'm writing about. My babies – my best and most important work – will be off chasing their own adventures at school.
As much as I'm looking forward to some peaceful hours on my own, I also wonder if I'll still feel like a mama if I don't have a baby on my hip or a toddler to tag along with me to Target. Will I still feel as needed if I'm not shuttling a preschooler to play dates or reading picture books before naptime? It's not just the kids who are growing up and changing. It happens to mothers, too.
Other moms who have already cleared this hurdle tell me that life will be different but I'll adjust quickly. They say those seven peaceful hours will go by in a blur and get filled with work and errands and the countless responsibilities we all juggle in addition to kids. They say the main difference is that I'll get to go to lunch with a grown-up when I want to and not feel the need to pick a restaurant with chicken nuggets on the menu. I've got to admit – that does sound nice.
Having all three kids in school will hopefully bring a little more balance to the day – some quiet hours to work while the kids are away, balanced out by the flurry of activity that rushes in when the bus drops them off at 3:15 p.m. There will still be after-school grilled cheese sandwiches to make. There'll be basketball practices and gymnastics lessons and swim team sessions to shuttle them to and from. And there will be homework, of course, to fill in the gaps.
As they walk away from me Monday morning, I'll be walking away from this phase of my life – a phase that has pushed me to my physical and emotional limits at times but one that has also blessed me with so many incredible moments. Raising human beings is the ultimate adventure. I can't wait to see what happens next.
# # #