Once upon a story
0 Flares
Made with Flare

More Info

'>
0 Flares
×
Just when I thought the machines had truly taken over and that kids' attention spans had shrunk down to the time it takes to download an app, something wonderful happened.
My 12-year-old son had birthday money burning a hole in his pocket, and he asked if we could go to the bookstore to spend it. Immensely grateful that it was the bookstore and not the arcade, I said an enthusiastic yes. Any excuse to go to the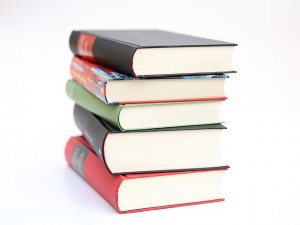 bookstore is a good one. His brother and sister wanted to go, too, so off we went.
I love the bookstore. It's good for a writer's soul. Writing is a solitary experience, which is ironic because writers who spend too much time inside their own heads are prone to despair. "Why the heck am I doing this? Nobody wants to read this stuff. This is ridiculous, just stringing these words together, trying to make sense from this jumble of thoughts. Why didn't I learn a more useful, marketable skill? Like computer programming or transmission repair. Nobody wants stories anymore. They're too busy with tweets, posts and likes. They want something simple and quick."
But at the bookstore, I walked down aisle after aisle of books that were neither simple nor quick to produce or to read. The range of topics is immense – everything from ancestry to zombie novels. I scanned the colorful rows of book spines and thought about all those despairing writers – toiling away alone somewhere, stopping occasionally to berate themselves for being too queasy to have gone to med school or too bad at algebra to have become an engineer. Wondering why they feel compelled to write a story that people might never even read.
Somehow, they beat back their own neurosis and the seemingly impossible odds of getting a book published, and they filled this expansive store with books. And despite the 24-hour buffet of daily distractions from social media, YouTube, the App Store, Netflix and so many others, people still show up here in search of stories.
The kids and I drifted in different directions, finding each other now and then so we could hold up a book and say "Look at this one!" Finally, we each narrowed down our book choices and headed for check-out.
But the true magic happened on the way home. As soon as I started the car, the three kids reached into the plastic bag and fished out the book they'd just chosen. They couldn't wait. Those books were like hot fries from the drive-through, and the temptation to reach in and consume one was too strong to ignore.
The car ride home was as silent as it has ever been – broken only by the sound of our own breathing, pages turning, and the rhythmic click of the car's blinker. It was serene, and it renewed my faith in the power of stories.
The kids' book bliss also reminded me to be grateful. Because I might not be any good at math or be able to diagnose appendicitis, but occasionally I'm able to write down a good story – one that makes someone feel a moment of joy. And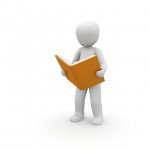 that's something – a little piece of magic.
We live in an increasingly complex world – one that practically screams for our attention in dozens of different ways – but we're still hard-wired to seek out stories. We crave them, like hot waffle fries on the car ride home.
Despite all the digital clutter out there, thank God we still gravitate to something as powerful and simple as "Once upon a time…"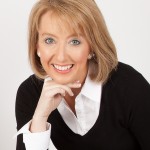 Gwen Rockwood is a mom to three great kids, wife to one cool guy, a newspaper columnist and co-owner of nwaMotherlode.com. To check out Gwen's book, "Reporting Live from the Laundry Pile: The Rockwood Files Collection," click HERE.