Road warriors back from battle
0 Flares
Made with Flare

More Info

'>
0 Flares
×
By Gwen Rockwood, newspaper columnist and mama of 3
We made it. Dragging in past midnight, bleary-eyed with sore behinds from more than 10 hours sitting in the car, we each fell into our own beds after spending several nights away and decided that these are, in fact, the best beds in the whole world. The only thing as great as the excitement of vacation is the sweet relief of being home again.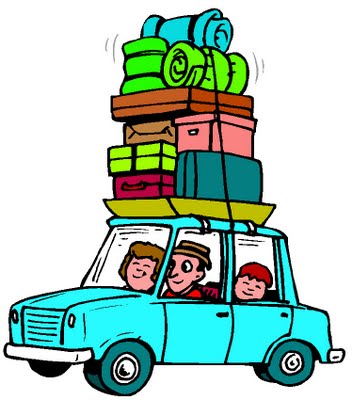 I'll admit that our generation has it much easier than our road-tripping ancestors. The portable DVD player, smartphones, audio books and iPads have been a game changer in getting families across the country in relative peace and harmony.
But that doesn't mean the trip is without challenges. Here are three we faced while getting our family 650 miles up the road and back again.
Bathroom breaks: Some families love them and see them as a great excuse to get out, explore a little and stretch the legs. But those of us on a quest to "make good time" see them as an unavoidable nuisance.
Choosing the right place to stop reminds me of that old game show "Let's Make a Deal," when people had to pick a number and hope what was behind Door Number Three was something good and not a donkey wearing a sombrero. When you pick a bad bathroom stop, you'll see things you can never un-see and there's not enough hand sanitizer in the world to make you feel clean again.
Restaurant roulette: Ask a family of five where they want to stop for lunch and you'll get five different answers. And so begins the inevitable 45-mile discussion on where we should stop. There are plenty of apps that'll help you find good restaurants, but, as far as I know, there's not an app called "Make these people agree on where to eat." If you find that one in the App Store, let me know.
Getting to the restaurant from the freeway exit ramp can also be frustrating, particularly if your driver is skeptical about the GPS lady's ability to navigate there successfully.
Me: "The GPS lady says we should turn left in 1.2 miles."
Him: "What? That can't be right. I don't think she knows what she's talking about. Do we have a map in here?"
Me (holding up the cellphone): "Yes, it's called Google Maps and the lady is telling us where to go. Why do we even use the GPS if you're not going to listen to her?"
Him: "I just think she's wrong. If we end up getting lost, you're going to wish we hadn't listened to her."
(Let the record show that if the GPS voice sounded more like a middle-aged father and less like a British lady, men would be much more agreeable on road trips.)
Sleep slump: All parents know that the best travelers are the unconscious ones. When I was a kid and my brother and I got whiny on road trips, Mom would tell us to go to sleep. And that was easy to do because we had one of those whale-sized station wagons where we could stretch out full-length with a pillow and a sleeping bag.
The sheer boredom mingled with the rhythmic sounds of the highway lulled us into a sleep that made hundreds of miles feel like minutes, and we'd only wake up when Dad stepped on the brakes too hard and sent us skidding into the back of the seat.
But these days we're informed enough to know that seatbelts aren't optional, so unless a kid can learn to sleep sitting up, there's not much chance of scoring an extended nap.
Kids: "Mom, how much further is it?"
Me: "It's about one and a half movie DVDs or 15 levels of Candy Crush, depending on how good you are. I'll let you know when the GPS lady says we're close."
Him (muttering): "You can't trust that lady."
Did I mention it feels good to be home? Here's hoping you and yours have a happy road trip.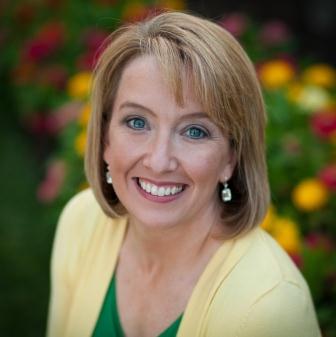 Gwen Rockwood is a mom to three great kids, wife to one cool guy, a newspaper columnist and co-owner of nwaMotherlode.com. To read previously published installments of The Rockwood Files, click here. To check out Gwen's new book, "Reporting Live from the Laundry Pile: The Rockwood Files Collection," click HERE.
Photo credit: Lisa Mac Photography