South Meets North
0 Flares
Made with Flare

More Info

'>
0 Flares
×
It pains me to say this, but it's true: The people who live up North are tougher. There, I said it.
It's hard to admit because my husband Tom grew up in Duluth, Minnesota, and I was born and raised in the South. And we Southerners aren't wimps. Not at all. I grew up in Southern Arkansas where mosquitoes are roughly the size of single engine planes. They travel in swarms, flashing gang colors and building empires in flooded rice fields.
Until recently, I assumed Southerners and Northerners were equally tough. But I've just returned from two separate trips up North, and the evidence is overwhelming. Our first trip took us to Fargo for a family wedding. It was my first visit, and I was anxious to see if the stories about the intense cold were true.
When we landed at the Fargo airport, I looked out and thought, "This place doesn't look that much different than our town." I was almost disappointed that I wasn't going to get the full Fargo experience.
But then we stepped outside the sliding airport doors and the frigid Fargo wind sliced right through me. I sucked in my breath at the shock of it. I might as well have been standing there in my underwear because temperatures in the teens combined with a fierce wind cut through my fleecy layers and jacket as if they were tissue paper.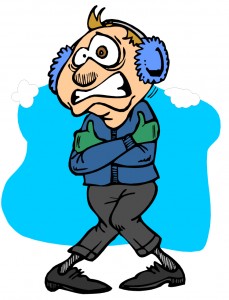 "Wow!" was all I could choke out as Tom hailed a cab.
"We're not in Arkansas anymore," he said.
Our cab driver didn't even have on a coat. He put our bags in the trunk as the wind whipped up his shirttails and the whole time he chatted with us casually, as if he couldn't even feel his insides turning to ice the way mine were. The people in Fargo have a saying: "40 below…It keeps out the riffraff." I think they're on to something.
Just yesterday, we returned home from a post-Christmas trip to Minneapolis to see my in-laws. We love our trips to Minneapolis, but I always forget just how demanding the cold can be. When we went snow tubing, the kids and I only lasted an hour or so before we got whiny and needed to thaw out in the lodge. Tom handled it far better because his Northern roots came back to him, the same way your feet automatically know how to pedal when you sit on a bike.
That's the thing about Northerners. They don't complain. They almost revel in their ability to not only survive but thrive in these crazy conditions. They will not be daunted. They laugh in the face of single-digit temperatures. They rev up their snow blowers in the morning the same way we Southerners walk outside to pick up the newspaper.
They don't even seem to notice that their middle-of-the-night toilet seat temperature feels like sitting on the Arctic Circle. And they walk right out onto a frozen parking lot, sure-footed and confident, whereas I tip-toed around with my arms out like a teeth-chattering tightrope walker.
So yes, they're tougher than we are. But they don't know everything. I bet they can't spot a funnel cloud as easily as we do. And if you try to order grits in one of their restaurants, they'll stare at you blankly and hand you a bad glass of unsweetened tea. (Their fried cheese curds, however, are delicious.)
Now that I'm back home and my brain has thawed out a bit, I've realized there's a reason why we've worked so hard to build roads crisscrossing the nation. There's a reason why planes take off all day every day heading North, South, East and West. It's good to see what you're missing. And it's also good to return home, where the tea is sweet and the middle-of-the-night potty seat temperature is a balmy 72 degrees.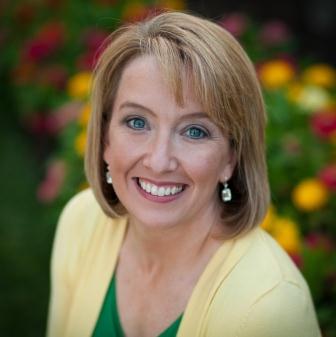 Gwen Rockwood is a mom to three great kids, wife to one cool guy, a newspaper columnist and co-owner of nwaMotherlode.com. To read previously published installments of The Rockwood Files, click here. To check out Gwen's book, "Reporting Live from the Laundry Pile: The Rockwood Files Collection," click HERE.
Photo credit: Lisa Mac Photography