Start by starting
0 Flares
Made with Flare

More Info

'>
0 Flares
×
Something about New Year's resolutions has always stirred up a stubborn resentment in me. My inner toddler stomps her feet and yells, "No! I won't do it."
Maybe resolutions bug me because they imply we're not good enough, not doing enough, not fill-in-the-blank enough. I feel that way plenty all by myself, so I don't need an extra dose of it to kick off the New Year.
Often resolutions feel more like drudgery – like being forced to eat my January Brussel sprouts. And in our society in particular, we get so caught up in the frenetic pace of "doing" more that we stop "being" still long enough to appreciate any of it.
Truth be told, we all want something from the New Year. Whether we say it out loud or post about it on Facebook, that little voice inside us knows exactly what we need or want. The older I get, the more keenly aware I am of my inability to do things on my own. So my plan for the New Year is not just to "go for it" but first to pray for it – not that God will giftwrap my goals and drop them in my lap – but that He will equip me to do whatever it is I most need to do.
1. Pray for nerve.
Author J.K. Rowling once said "Anything's possible if you've got enough nerve." When she was a single mother in a desperate financial situation, she somehow found the nerve to sit down and write a crazy story about a boy wizard and his friends. She probably knew that there were at least a thousand other more practical things she could be doing with her time, but she had the nerve to write her story anyway – a story that ushered the incredible Harry Potter books into the world and J.K. Rowling into story-telling history.
I think most of us are afraid to find out what we can or cannot do, mostly for fear it might be more "can't" than "can." So this year I'm praying for enough nerve to find out.
2. Pray for resiliency.
One of the toughest things about any kind of goal is how it requires us to start the work, not just once but over and over, day after day, until we get to where we're headed. You wouldn't believe the amount of busy work and kitchen cleaning I've accomplished all while avoiding the hard work of starting a new project.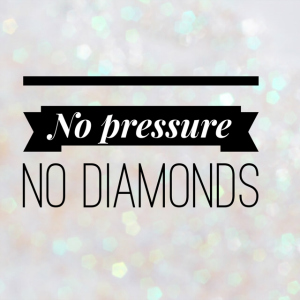 Meryl Street once said "Start by starting," which I think is a shorter way of reminding us not to over-complicate the process. Starting gets us past the hardest part. And on the really hard days when it feels like everything is going wrong, I'm going to remember what Mary Case once said: "No pressure, no diamonds."
3. Pray for kindness.
At the end of the day or the year, it all comes back to kindness. You can meet every goal you've ever had, but – without kindness – all you'll be is an accomplished jerk. The poet Henri Frederic Amiel once said "Life is short and we never have enough time for gladdening the hearts of those who travel the way with us. Oh, be swift to love! Make haste to be kind."
At this time next year, I pray I'll have more nerve and that I'll be more resilient in the face of pressure. But most of all, I pray that as we all hurry along toward our goals, that we'll be swift to love and "make haste to be kind."
From my home to yours, Happy New Year.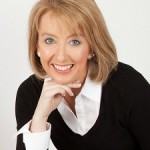 Gwen Rockwood is a mom to three great kids, wife to one cool guy, a newspaper columnist and co-owner of nwaMotherlode.com. To check out Gwen's book, "Reporting Live from the Laundry Pile: The Rockwood Files Collection," click HERE.