Taste of the Big Apple
0 Flares
Made with Flare

More Info

'>
0 Flares
×
In our family, we have a tradition. When one of the kids turns 13, he or she gets to take a trip to any city in the continental U.S. with Tom and me, while the siblings stay home with grandparents. When our oldest son turned 13, he chose Washington, D.C. because American history is one of his favorite subjects.
But his younger brother had a different idea this year when he turned 13. "I want to go someplace known for the best food," he said. "Let's go to New York." So, we booked the tickets and asked friends to recommend fun things to do and great places to eat in the city.
As far as food goes, we did incredibly well. The food was amazing, and we managed to arrive at the most popular restaurants just before the rush, which meant we never had to wait more than 10 minutes for a table. We had giant platters of pasta, towering pastrami sandwiches and pizza perfection on a razor-thin crust.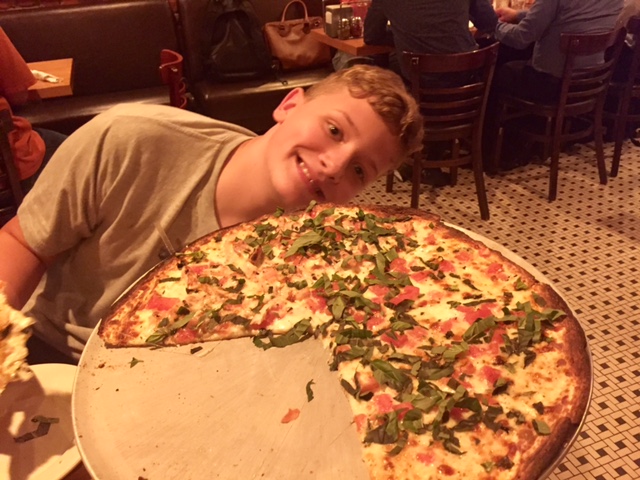 Getting to and from anywhere in New York, however, wasn't nearly as much fun as the food – mostly because of the weather. During our visit, July temperatures surged into the 90s and humidity levels hovered somewhere between sweltering and "Are you kidding me?" And as anyone who has ever been to New York knows, it's a place where you walk – a lot. (Maybe it's designed that way to counter balance all the pizza and pasta platters.)
The longer we were there, the more fascinated I was at how New York locals get from Point A to Point B. It's easy to tell tourists from locals because we look so different on the sidewalk next to them.
You'd think it would be the tourists who don't watch where they're going because they're busy gawking at sky scrapers. But it's actually New Yorkers who don't watch where they're going because, quite simply, they don't need to.
I walked for more than a mile behind a woman in her 20s wearing earbuds and noticed that she almost never glanced up from the social media feed on her iPhone to see what block she was on or whether the crosswalk light was on "go" or "stop." But she never made a misstep. Never stumbled in any way. She stepped into intersections with confidence, as if the rhythm of the city was a favorite song she could play by memory.
I started to realize that the heavy traffic on the city sidewalks is almost like a fast-moving river, flowing around temporary construction scaffolds, trash bags and tourists who can't figure out if their iPhone GPS is telling them to go left or right. The locals slip seamlessly into that current and let it take them downtown or uptown, using the time in the stream to listen to music or check emails. When they reach their destination, they slip out of the stream and get on with their day.
I kept thinking I'd get the hang of it and make it look as effortless as New Yorkers do, but I never quite got it down. After four days of non-stop sightseeing, far more food than any person should eat, a Broadway musical and more than 20 miles on foot, I was craving the slower pace of our Southern home.
As exciting and delicious as it was, my bite out of the Big Apple chewed me up and spit me out. It's good to be back home where the sidewalks are spacious and the tea is sweet.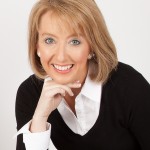 Gwen Rockwood is a mom to three great kids, wife to one cool guy, a newspaper columnist and co-owner of nwaMotherlode.com. To check out Gwen's book, "Reporting Live from the Laundry Pile: The Rockwood Files Collection," click HERE.
Save
Save
Save
Save