Teens with no drive to drive?
0 Flares
Made with Flare

More Info

'>
0 Flares
×
The night before I turned 16, I was so excited I could barely sleep. I knew that when I woke up the next morning and got ready for school, I'd pull out of the driveway and cruise into a new life – one in which I'd never again need to ask my parents or older brother for a ride. It felt like I was on the verge of something big and important.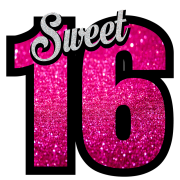 My mom took pictures of me that morning as I got into the used car they'd bought for me. I didn't show it, of course, but I was petrified. Even though I'd had my learner's permit for two years and had practiced countless hours with my parents in the passenger seat, it still felt almost surreal to be on the road alone with no parental safety net there to stop me from doing something stupid. When I successfully pulled into a parking space at my high school and got out of the car, I felt like I had truly arrived – literally and figuratively.
Fast forward 28 years. Our oldest son turned 16 a few months ago, and his experience wasn't nearly the same. The big birthday gift we gave him was not a used car. It was a new iPhone, faster and larger than his old one. He was thrilled. As for the idea of getting his driver's license and driving a car? His reaction was a disinterested "Meh. It can wait." I could feel my inner 16-year-old nearly faint from shock. How could he not understand what a big deal this is?
What I've learned, however, is that our son's indifference to driving is not unusual. In fact, many of his friends aren't driving yet, either. Some of my mom friends in other states also report the same lack of driving enthusiasm from their teens. So what's going on? Have things really changed that much in the past 28 years?
Apparently, they have. According to a study done by the University of Michigan Transportation Research Institute, about 46 percent of 16-year-olds were driving in the year 1983. In 2014, that number had fallen to 24.5 percent – a 47% decrease.
Different experts have weighed in on what has caused such a significant decrease, and the answers that make the most sense to me are those in Dr. Jean Twenge's book called "iGen." She says that, because families tend to be smaller these days, kids are growing up at a different pace than they used to. In larger families, kids are expected to grow up and fend for themselves sooner, out of sheer necessity.
But smartphones have also played a huge role. In 1989 when I started driving, I did it mostly because I wanted to go hang out with my friends, listen to music on the radio, or drive to the friend's house who had HBO and an Atari. But in 2018? Teens can do all those things and more without leaving the sofa. They can chat, text, Tweet, post, Skype, Facetime, stream music, watch movies and play games – all while connected to their friends. It's no wonder they're not in a hurry to learn parallel parking. We parents have become their personal Uber drivers who happen to share the same DNA.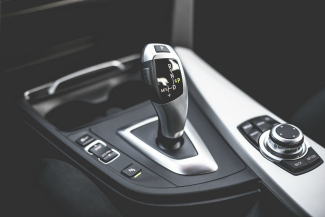 As a mom, I find myself conflicted about this delay in automotive mobility. Part of me wants him to get his license so he can experience the same sense of accomplishment I felt when I got mine. I want him to know how good independence feels. I want him to know he can make it on his own, even before he needs to.
The other part of me, the part that still sees him as my tiny baby who nestled perfectly into the crook of my arm, is giddy he's not driving yet and is more than happy to schlep him from here to there, especially if it keeps him safe.
I'm also beginning to better understand his ambivalence. If there's one thing we and his other driving teachers have taught him, it's that driving is serious business and things can go wrong. It's not like I'm doing a great job of making driving look fun. I never pull into our garage and say, "Wow! That was a great drive. I really enjoyed the crazy traffic. Fun times!"
What I should tell him is that there really is something satisfying about knowing you can go whenever and wherever you need to. I should also tell him that I have some of my best ideas when I'm staring through that windshield. And there are times when I'm driving and see something beautiful – cows grazing on a perfect green field or a deep orange sunset – and I'm profoundly happy to be in the car at that exact moment, taking it all in.
For now, I'm not pushing him to drive. Other parents tell me he'll do it when he's ready, and I'm okay with that. I just hope that when he's finally ready that I will be, too.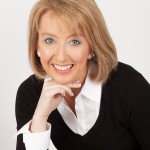 Gwen Rockwood is a mom to three great kids, wife to one cool guy, a newspaper columnist and co-owner of nwaMotherlode.com. Her book, "Reporting Live from the Laundry Pile" is available on Amazon.