The 10-year Dash: Son teaches mom about Google Easter Eggs
0 Flares
Made with Flare

More Info

'>
0 Flares
×
By Gwen Rockwood, newspaper columnist and mama of 3
A decade feels like a long time – right up until the day one of your kids turns 10 years old. Then it feels more like a fast 20 minutes. In just two short days, our middle child, Jack, will hit the big 1-0, and he can hardly wait to embrace his double-digit status.
When Jack's older brother turned 10 a couple years ago, I felt weepy every time I thought about it. He was halfway to 20 and only 8 years away from leaving the nest for college. The lump in my throat felt as big as the birthday cake.
Now that Jack is also turning 10, I've learned that I need to treat this milestone more like a carnival ride. As much as you want it to slow down, you also know the speed is part of the thrill. So you hang on tight and try to enjoy the adventure – even when it's scaring the daylights out of you.
When Jack isn't scarfing down carbohydrates and growing out of his shoes too fast, he likes to tinker around with computers. And one of the cool things about him getting older and wiser is that he can teach me things. The other day we went to our favorite deli to have soup and iced tea, and during lunch he told me all about Google "Easter eggs." When I gave him a blank stare, he resisted the urge to roll his eyes and say "Duh, Mom" and instead grabbed my smartphone to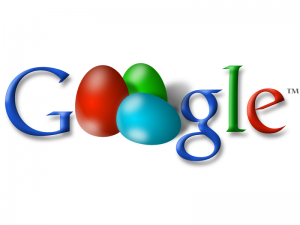 show me an online "Easter egg" in action.
In case you, like me, are uneducated about hidden high-tech eggs, let me explain so you can score some "cool points" with kids who might think you're ancient and clueless. A Google Easter egg is simply a hidden feature or trick tucked away in an online hidey-hole by the crazy smart computer nerds who run Google. To see an Easter egg in action, use the voice search function on your computer or smartphone and ask the question, "How much wood could a woodchuck chuck if a woodchuck could chuck wood?" A computer voice will answer you right away.
My favorite Google Easter egg is a nod to Star Trek fans. Using the voice search function on your smartphone, say the words, "Beam me up, Scotty!" The computer voice will answer you just like Scotty always did: "I cannot do it, Captain. I do not have the power!" (Except your smartphone's voice will say this famous line in the worst computerized Scottish accent I've ever heard, which only makes it funnier.)
If you don't have voice search on your computer, try this one: Type in the name of any famous person and then the words "bacon number" right after his or her name. Google will immediately show you how many degrees of separation there are between the famous person and actor Kevin Bacon. (Anne Frank's "Bacon number" is 3, by the way.) There are dozens of these high-tech Easter eggs hidden throughout Google, and apparently most 10-year-olds know where to find them. Now we do, too.
When Jack turns 10 in a couple days, we'll have a big carbo-loading birthday party complete with his favorite lasagna and more garlic bread than should be legal. Then we'll finish up with cake or cookies or both, if Jack has any say in it.
And when he falls asleep later that night, I'll stop for a few moments in his doorway to look at him – marveling at how our baby could have grown into this amazing young person right before my eyes. It all happened so fast – in the blink of a decade.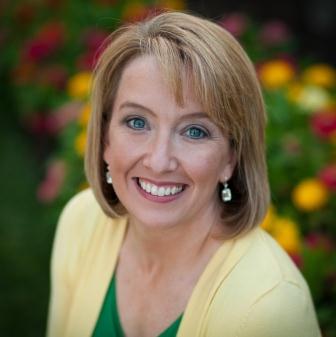 Gwen Rockwood is a mom to three great kids, wife to one cool guy, a newspaper columnist and co-owner of nwaMotherlode.com. To read previously published installments of The Rockwood Files, click here. To check out Gwen's new book, "Reporting Live from the Laundry Pile: The Rockwood Files Collection," click HERE.
Photo credit: Lisa Mac Photography