Waiting for the comeback
0 Flares
Made with Flare

More Info

'>
0 Flares
×
Years ago, I read an article about the factors that play into a person's happiness level, and one of them surprised me. It said that rooting for a team, especially one that other friends or neighbors also root for, can increase your level of happiness.
But now I think I finally get it. After three long years of watching my college alma mater's team struggle through losing seasons, I saw a game last Saturday that sparked celebrations in a legion of fans who were starving for it.
Tom and I had gone out for a late lunch to avoid crowds and respiratory droplets, and the game had already started on television. He pulled out his phone to check the score during the second quarter, and his face froze in shock.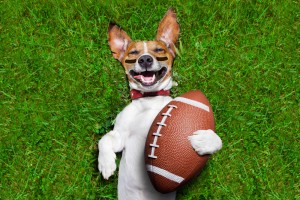 Then he looked up at me and said, "It's 17 to zero… and WE are the ones with 17!"
"What? You're kidding. Are you sure?"
"Yeah! Look!"
So we propped up his iPhone in our booth and watched our beloved Arkansas Razorbacks on the small screen while we had lunch, amazed at how great it was going but also slightly braced for the "falling apart" phase of the game we'd seen so many times during past seasons. But even after halftime, things kept going our way. They ran. They passed. They even intercepted the ball not once but six times! SIX!
That's when I decided that the phrase "pick-six" is now my new favorite rhyme, especially when my team is doing the picking.
It has been a long time since Tom and I have shouted that much at a TV.
"YES!!" and then "Go, go, go!" followed by "What? A flag? Are you kidding me right now, ref?" Then there was a round of "First down! Yes!" and "Can you believe that catch?" and the ever popular "Oh my gosh, interception! We got an interception!"
I texted my mom, who was also watching the game, to say "Can you BELIEVE what we're seeing?" Stunned yet overjoyed is an awesome combination.
While we were doing our own seated version of the end zone dance, I realized that the agony of the past few losing seasons made this game feel incredibly special, almost miraculous. We wouldn't have felt so elated had we not been so deflated during past years.
Last season's losses helped make this season's gain that much more meaningful. The "down" put the "up" in starker relief and made us appreciate the difference.
So I'll try to take the lesson I learned in that glorious game and apply it to what I'm sure will be the not-so-festive holiday season of 2020. With what looks like a fall/winter coronavirus surge upon us, my family (and many others) have already cancelled the big family gatherings we'd planned for Thanksgiving and Christmas. We'll spend our holidays with only the people we've been with throughout the pandemic and hope that decision helps reduce the risk of getting sick or getting other people sick with a disease that can be so randomly vicious.
It won't feel the same. We'll miss what could have been. But I know that sometime next year, when things get better, the holidays will be that much sweeter. The anticipation will be high. We'll hug with reckless abandon. We'll talk and laugh and let the disease-free respiratory droplets fly all over the place. We'll crowd around a table and pass the sweet potatoes from one relative to another.
We will know how fortunate we are to be in better times. We won't feel threatened by the silent "what if" that hangs over 2020. And we'll savor the luxury of a get-together that spreads only carbohydrates and happiness.
Then, after we're way too full and swear we'll never eat again, we'll flop down in the living room, click the remote, and root for the home team with our fingers crossed for another reason to yell "pick-six!"
Gwen Rockwood is a mom to three great kids, wife to one cool guy, a newspaper columnist and co-owner of nwaMotherlode.com. Her book is available on Amazon.