Welcome back, Summer!
0 Flares
Made with Flare

More Info

'>
0 Flares
×
Oh Summer, where have you been? There were moments during this winter's bitter chills and this spring's rainy season when I thought you might never show up. The days dragged on and we saw only a glimpse of sun here and there, just enough to keep us hoping that maybe one day you'd show up to stay. Today seems to be that day.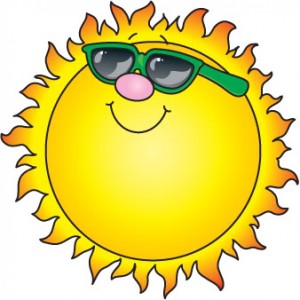 It's only mid-morning but we've already got bright sunshine and a picture-perfect 75 degrees with a slight breeze. It feels as though Mother Nature has handed us a bottle of all-natural antidepressants and said, "Here you go. You were starting to look kind of gloomy under all those clouds and umbrellas. This should perk you right up."
For the first time in months, I feel the undeniable joy of summer break. The kids are feeling it, too. This past Monday, they woke up late with absolutely nowhere to go and nothing to do. They wandered downstairs for a late breakfast and announced their intention to stay in pajamas until after lunch, at which time they might decide to change into bathing suits for a dip in the pool. I agreed it was the perfect agenda for the first day of summer break.
There are lots of families who pack as much as possible into their summer breaks – determined to check off as many adventures as they can. While I respect their enthusiasm and energy, I have the opposite philosophy. For our family, summer is cruise control. We have an almost allergic reaction to summer time commitments and appointments. What we want and need most is a break from the punishing pace of the school year – a chance to recoup and regroup before another frenetic fall begins.
So our summer to-do list looks something like this: Sleep. Lounge around the house. Hang out with friends. Read, preferably in a chair by the pool. Swim. Float. Slide. Shoot hoops in the driveway. Watch movies. Play games. Learn something fun. Make stuff. Play miniature golf. Eat snow cones. (And then we just rinse and repeat.)
Of course, Tom and I still have to fit full-time jobs into our daily schedules but I'm hoping that a laid-back summer mindset will help even those responsibilities feel more fun.
Lately so much of life feels like one big push. As soon as we clear one hurdle, another one appears in the distance, demanding another big push of energy and focus. So for the next 10 weeks or so, I'm determined to just "shake out the muscles" and walk the track. No one can sprint forever.
Slowing down, even in celebration of summer, is tough in today's "do more, don't stop" lifestyle. We worry that a lack of busyness might look more like laziness, and "wasting time" feels wrong when there's so much that can be done. But there's a difference between laziness and rest. The former is indulgent but the latter is downright necessary.
Scientist John Lubbock, who wrote a book called "The Use of Life" in the late 1800s, said it this way: "Rest is not idleness, and to lie sometimes on the grass under trees on a summer's day, listening to the murmur of the water, or watching the clouds float across the sky, is by no means a waste of time."
So welcome back, Summer. Come right in and bring your long afternoons, summer tomatoes, fireworks, ballgames and evenings spent in lawn chairs in the backyard. We've missed you, and we intend to savor every moment we have while you're here.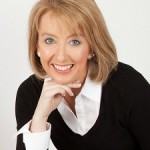 Gwen Rockwood is a mom to three great kids, wife to one cool guy, a newspaper columnist and co-owner of nwaMotherlode.com. To check out Gwen's book, "Reporting Live from the Laundry Pile: The Rockwood Files Collection," click HERE.