What were you wearing when…?
0 Flares
Made with Flare

More Info

'>
0 Flares
×
By Gwen Rockwood, newspaper columnist and mama of 3
"Can we give it to him now? Please, Mom? It's just a few days early."
"No, you can wait. If you give it to him today, he won't have anything to open on Father's Day."
"I know, but it's so hard to wait! I really want to give it to him today. He's gonna be so excited."
"You're just like your Dad, you know. He never can wait to give presents either."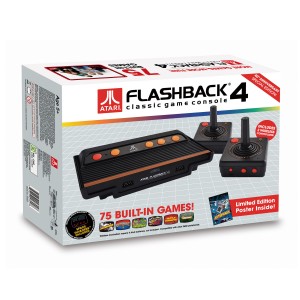 Ten-year-old Jack kept trying to convince me as we made our way to the check-out lane with the gift he picked out for his dad. It was an Atari "Flashback" video game system, chock full of video games nearly as old as we are. Jack's eagerness to see his dad's reaction reminded me of the ratty old bathrobe I have hanging in the back of my closet.
Fifteen years ago, I grabbed that robe and threw it on when my apartment's doorbell rang. I went to the door and peered through the peep-hole, surprised to find Tom standing there looking uncomfortable and fidgety.
I wasn't expecting him to pick me up for our dinner date for at least another 45 minutes. He was early – really early. And after a year and a half of dating, I knew him well enough to know he was never early.
I cinched the bathrobe closed tighter and wrapped my wet hair up in a towel turban before opening the door.
"Hey! I thought you said 6:30. It's not even six yet. I'm not ready," I said.
"Yeah, I know. But I really need to talk to you," he said as he walked past me into the living room.
Ask any woman who has spent more than five minutes in the dating pool and she'll tell you that a nervous guy who "needs to talk" is almost never a good thing. It usually ends with a tired speech about commitment issues or an "It's not you, it's me" finale that makes you want to break things or jump head-first into a gallon of Butter Pecan ice cream – or both.
But I'd been down that road before and was in no mood for a return trip. So I steeled my nerves and resolved to show him right back out the door as soon as he stopped recapping our relationship, talking about how marriage is such a big step and about how he needs time to make sure he's ready. In fact, I was just about to launch into a "Go have your commitment issues somewhere else" speech when he interrupted me and said, "Okay, I think I've had enough time now."
In the next heartbeat, he was on a knee, holding out a ring box, asking if I'd marry him. And because I'm a girl and just vain enough to care about those sorts of things, I immediately made a mental note that this was not what I was supposed to look like in the moment I was proposed to – wearing a bathrobe, with no make-up on and my hair up in a towel turban. But there I was, and real life doesn't wait for costume changes.
Later that night during our celebratory dinner, he told me that his plan was to ask me during a romantic dinner, in the same restaurant where we'd had our first official date. But then he picked up the ring and just couldn't wait another second to give it to me.
And that's why I have a 15-year-old bathrobe in the back of my closet. That's why I still get gifts from Tom weeks before my birthday or Christmas. And that's why I have three great kids, one of whom can't wait another second to give his dad a present. The eager apple doesn't fall far from the "can't wait" tree.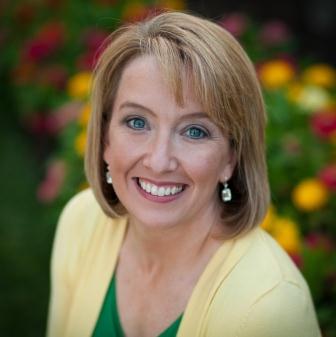 Gwen Rockwood is a mom to three great kids, wife to one cool guy, a newspaper columnist and co-owner of nwaMotherlode.com. To read previously published installments of The Rockwood Files, click here. To check out Gwen's new book, "Reporting Live from the Laundry Pile: The Rockwood Files Collection," click HERE.
Photo credit: Lisa Mac Photography