Your childhood is calling
0 Flares
Made with Flare

More Info

'>
0 Flares
×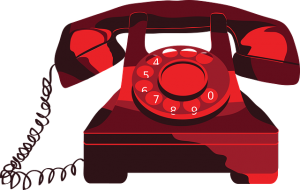 Eighteen years ago, I got a call from my best friend, Jennifer. I was sitting at my desk in the newsroom, surrounded by the chatter of other reporters, ringing phones and humming computers.
"I've got something to tell you," she said. We'd been friends since fifth grade so I could tell by her voice it was big news, maybe even bigger than when we turned 16 and she called to say she was coming over because her parents had just handed her the keys to A RED CAR!
(We put a lot of miles on her car that day, most of which happened while cruising Main Street and circling Sonic so that as many people as possible could witness our coolness.)
"What's up?" I said. I wondered if maybe she and her husband were going on a fun trip.
"I'm having a baby!"
Suddenly the noisy newsroom fell away and I could hear nothing but the echo of the word "baby" in my mind.
"You there?" she asked.
I shook off the shock and said, "Yes, but I can't believe what you just said. This is amazing!"
I asked her questions about the due date and possible baby names. I was completely, genuinely happy for her – which made it hard to understand why I was also blinking back tears.
When we said goodbye, I sat there stunned, certain that what had just happened marked a seismic shift in our lives. We would never again be just girls, giggling in the middle of the night during a sleepover. We would never again drive our mopeds to the pool and eat Snickers bars and drink Cherry Cokes. We would never share another bus seat as we rode to an out-of-town football game to perform with the marching band.
Of course, I hadn't really expected we would do those things again but there was something about one of us becoming a mother that made it official. Our childhood was over, and an entirely new kind of adventure was beginning.
Fast forward 18 years. I got another call from Jennifer this week. (Technically, it was a text message – the technologically advanced offspring of yesteryear's phone call.) She asked if I could help her do some calligraphy on her daughter's graduation invitations.
A renewed sense of shock came over me as I realized that the "I'm going to have a baby" phone call had evolved into news about her daughter's high school graduation. Her baby has already grown up, just like we did. She can drive. She can vote. She can move away from home. Were our mothers as surprised by this as we are? And how is it possible that she's an adult when we barely feel like one ourselves?
I don't know the answers to those questions, but I do know childhood is a precious, fleeting thing. My own three kids have gone from snuggly babies to teens and tweens in what feels like a short commercial break.
As I worked on graduation envelopes, I glanced at the wallet-size photo of Jennifer's daughter in her cap and gown, looking much like her mother looked in her senior portrait – minus the tragically high hair that plagued us in the early 90s. I hope she's had the same amount of fun her mom and I had as kids. And I hope she's blessed with the same kind of lasting friendship that can go all the way from fifth grade to grown kids. What a grand adventure.
Gwen Rockwood is a mom to three great kids, wife to one cool guy, a newspaper columnist and co-owner of nwaMotherlode.com. To check out Gwen's book, "Reporting Live from the Laundry Pile: The Rockwood Files Collection," click HERE.